A Peak Through the Clouds: NORD Breakthrough Summit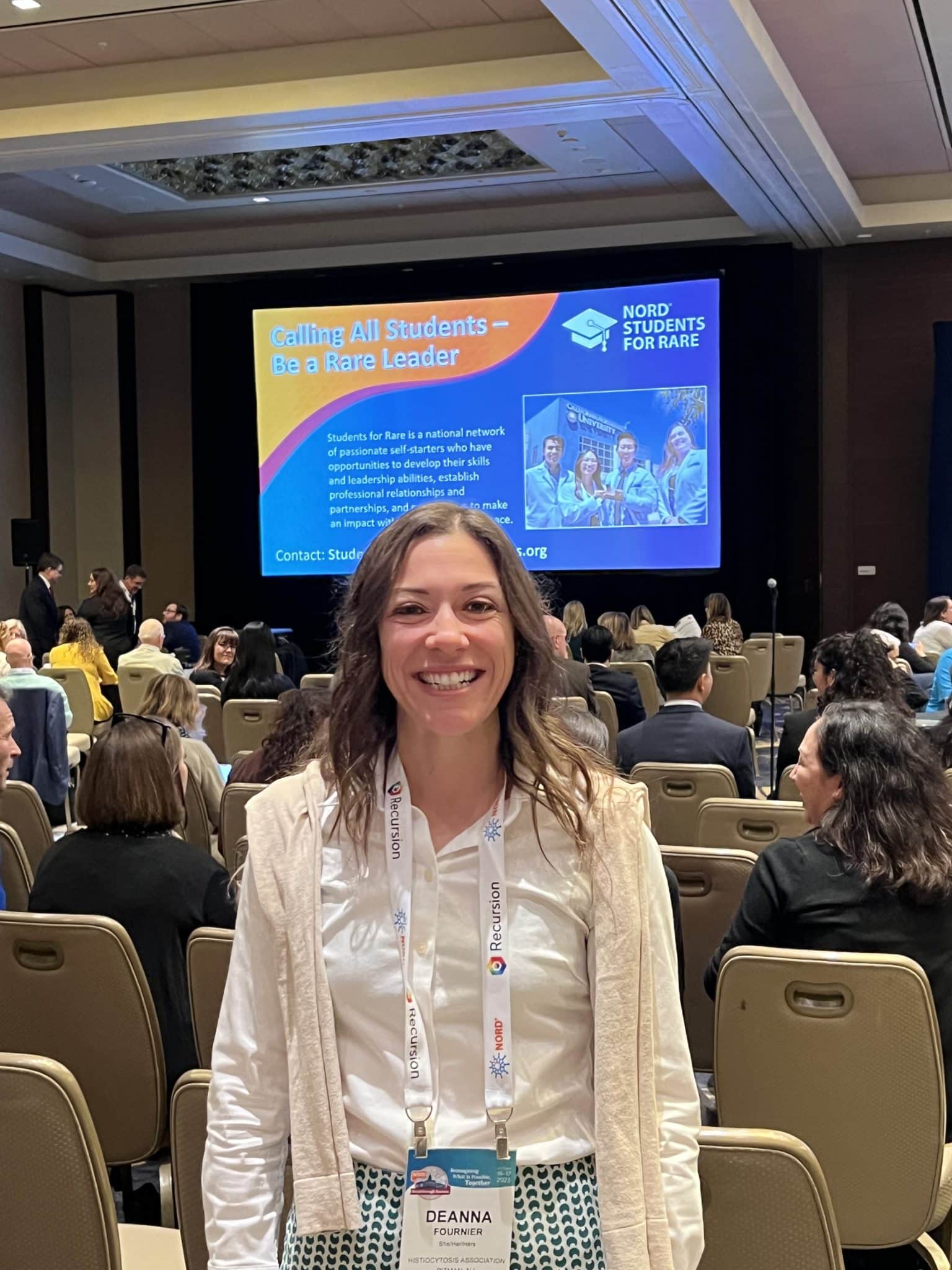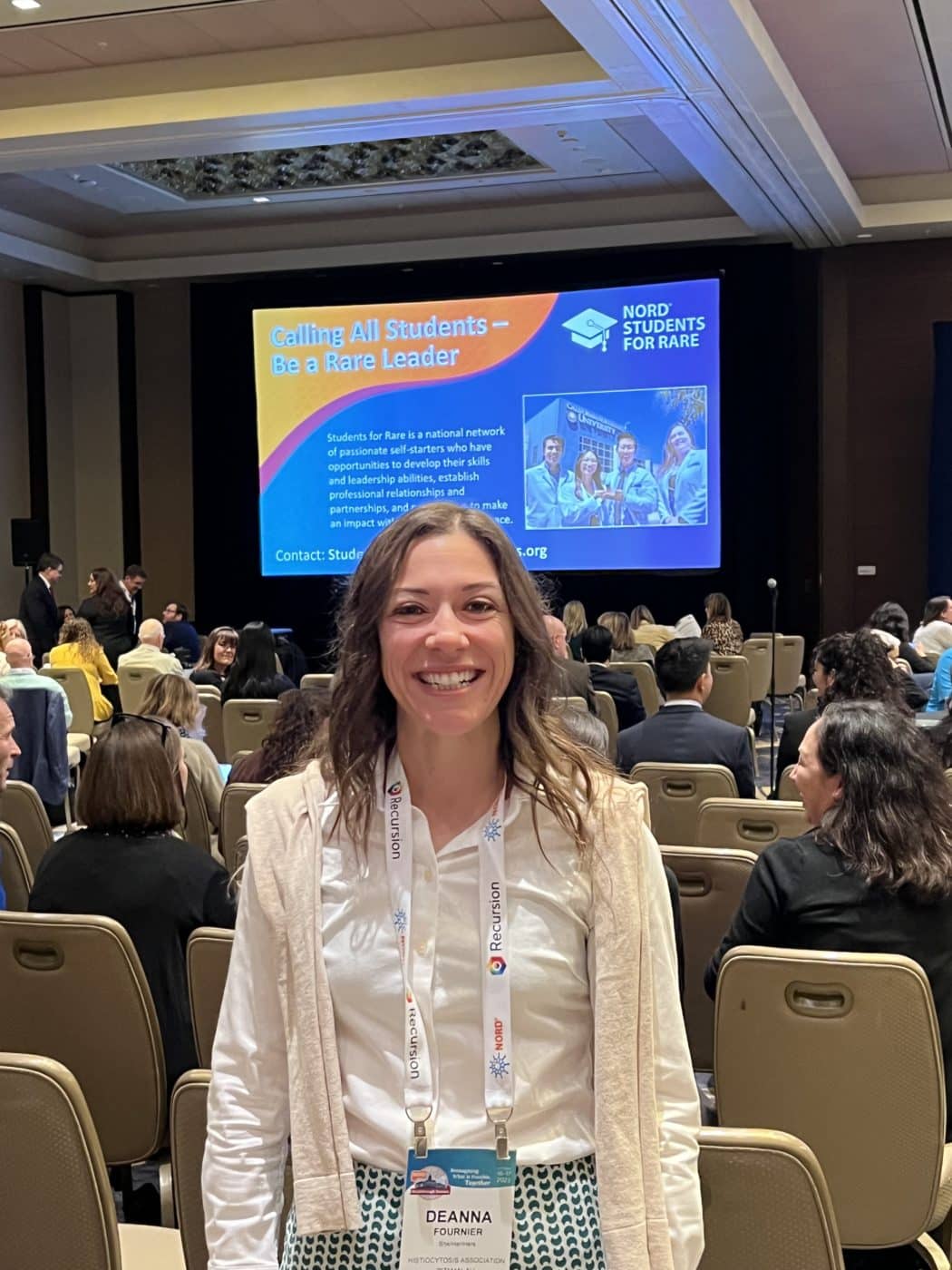 I was so excited to attend the NORD Breakthrough Summit, where patient advocacy professionals, pharmaceutical companies, biotech, FDA, and other key stakeholders in rare disease come together to learn and connect with one another.
As a NORD member, the Histiocytosis Association knows how wonderful the National Organization for Rare Disorders is – they provide education, resources, support, connection, and awareness for all rare diseases. This year, I was recruited to join the Membership Committee as well, which has been beneficial in growing the connections and awareness I have been able to generate for histiocytosis with other organizations.
Day 1
CEO Perspectives on Regulatory for Rare Disease
The first day had several panels, starting with CEO Perspectives on Regulatory for Rare Disease, with a panel of pharma and biotech CEOs. It was very interesting to learn about the barriers and risks that exist. For rare disease therapies, conversations with the Food and Drug Administration (FDA) are challenging because it involves a lot of education. For more common conditions, there are divisions who are experts on those conditions and will work with you through the regulatory process. With a rare disease, you are working with the division that most closely aligns with the condition you are developing a therapy for, however as pharma/biotech, are entering the conversation as the subject matter expert. It is important to continue to champion the importance and need of the therapy for that condition.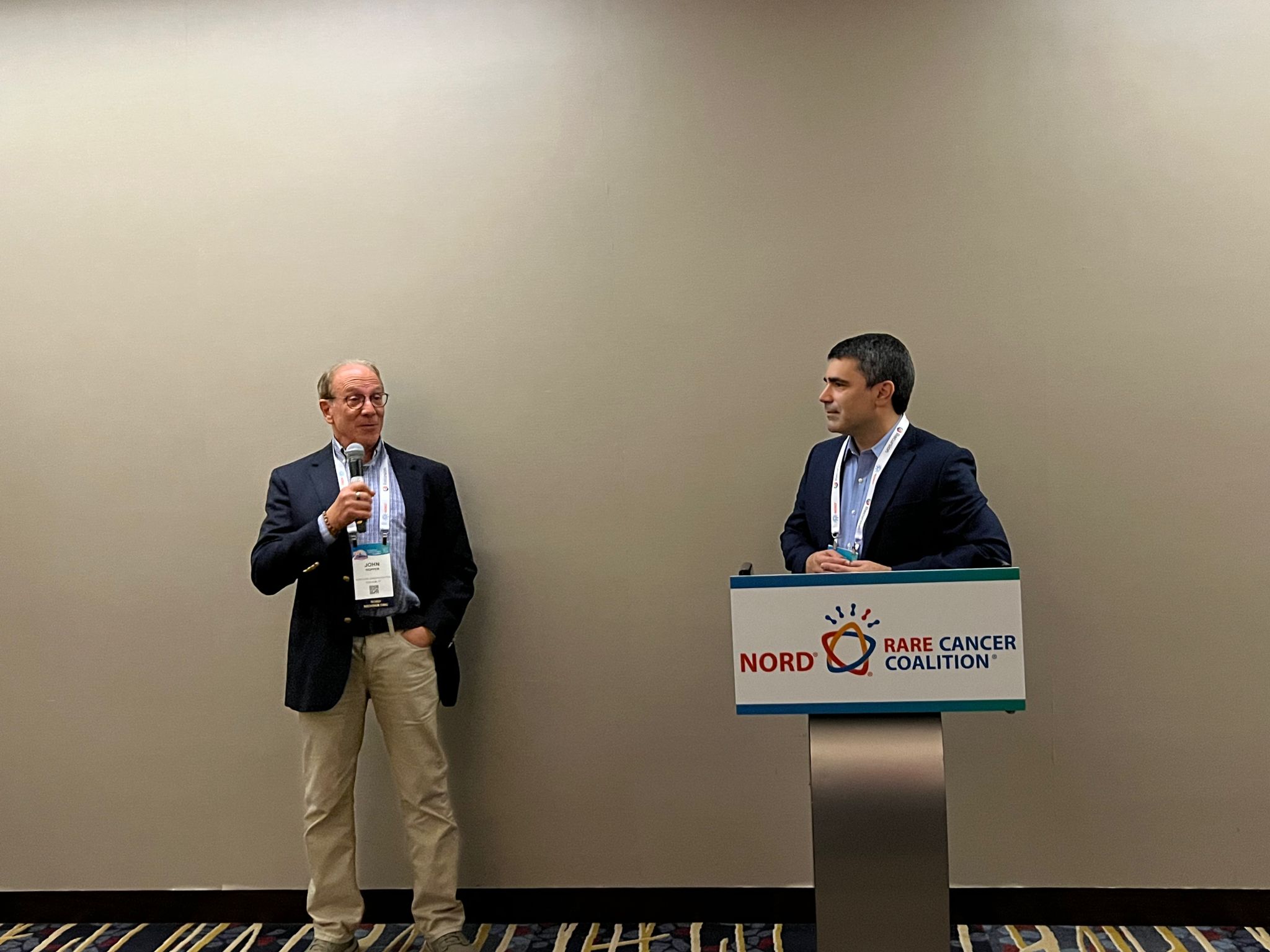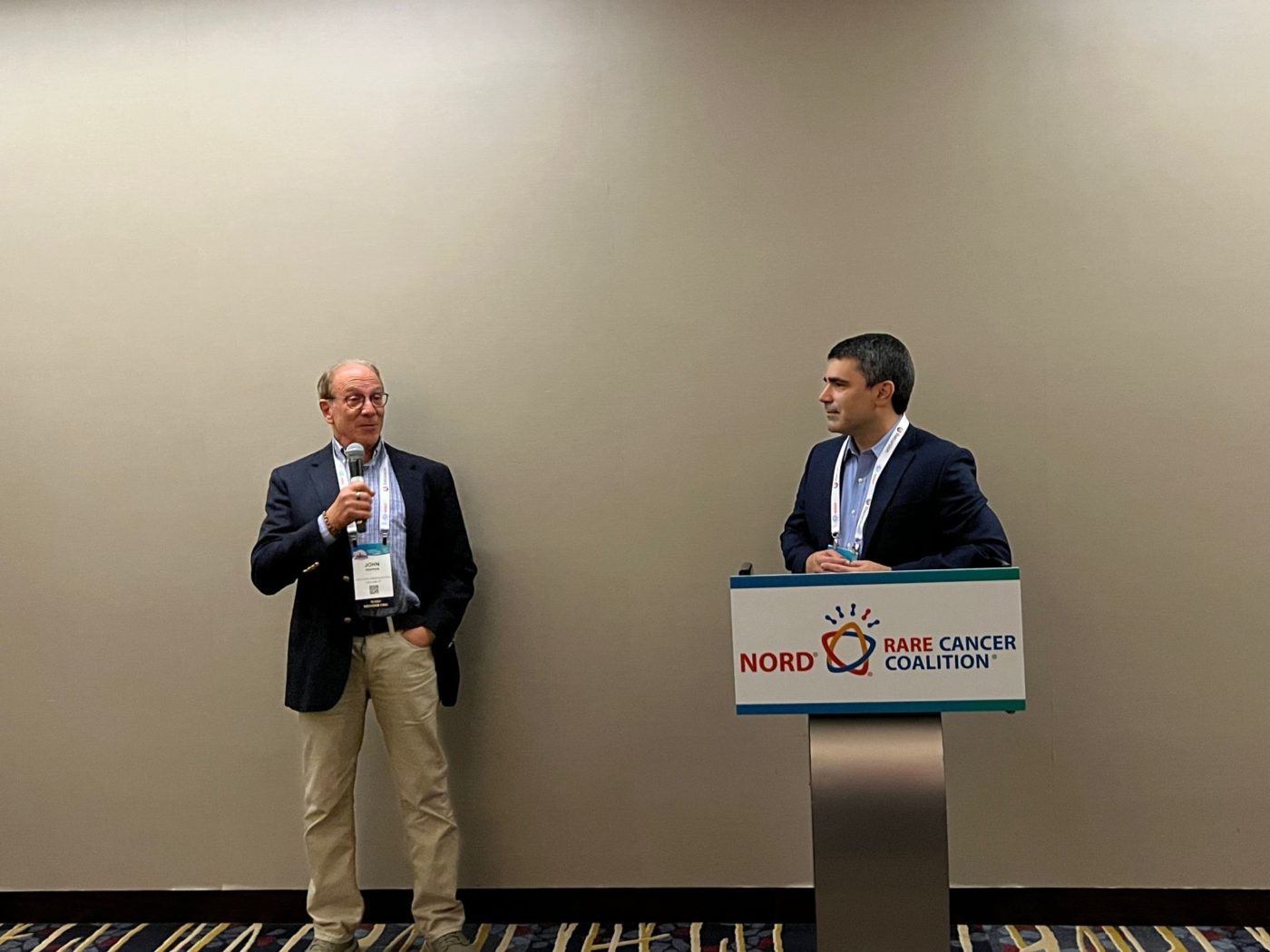 Rare Cancer Coalition
On the evening before the event kicked off, the Rare Cancer Coalition held a networking reception. The Histiocytosis Association is a member of the Rare Cancer Coalition and is so proud of the accomplishments of this group.  Most recently the RCC made it possible for a recommendation of Rare Cancer Day in September 2023. It was wonderful meeting some of the members in person for the first time and discussing goals for the future.
Each of the speakers highlighted the importance of the patient journey in their work and how they continuously go back to the experience that a family would have while on their therapy, the diagnostic odyssey, and long-term effects; they use this information to identify opportunities such as medical professional education.
Finally, Myrtle Potter, President and CEO of Sumitomo Pharma, shared an eye-opening sentiment about the rare disease "space"; there is very little room for competition within rare disease drug development because there are so many conditions (10,000 rare diseases!) and so many do not have a treatment (only 5% have an approved therapy). Rather, there is room for a lot of collaboration between companies to lean on each other for ways to navigate the development and regulatory processes. This was so encouraging!
Inflation Reduction Act Panel
Next, there was a panel on the Inflation Reduction Act. Drugs are eligible for Medicare Negotiation 7-11 years after they are FDA Approved. The Inflation Reduction Act added some exemptions, including the Orphan exemption, which have some very restrictive language. A drug can be exempt if designated for only one orphan disease – fortunately, most of the therapies that histiocytosis is treated with are approved for other indications as well. I am hopeful that the IRA will not impact us too much.  
Breakthroughs in Rare Cancer
We participated in roundtable discussions, to which I sat in on discussions on Breakthroughs in Rare Cancer. We discussed the importance of health care provider education and the difficulties of harmonizing pediatric and adult clinical trials. These areas are major focuses for the Histiocytosis Association next year; while we have continued to do more to grow our support of these challenges, having a much more dedicated strategic aim in these areas will be very beneficial.
Diversity, Equity, and Inclusion
Diversity, Equity, and Inclusion was a panel topic moderated by Eric Sid, MD, MHA – Program Officer, Division of the Rare Diseases Research Innovation, National Center for Advancing Translational Sciences (NCATS), NIH. We heard about the need for education in medical schools to myth-bust what a clinical trial is and is not. It was evident through the panel, that there is a lot of effort being taken to ensure health equity through the development process, diagnostic odyssey, and for access to treatment. One of the aims of some of the pharmaceutical companies is to look at how to make accessing clinical trials easier, possibly by providing hybrid trials or travel support.
Potential to Cure Genetic Disorders
The final main talk was around the Potential to Cure Genetic Disorders. NORD led a 15-minute talk on the scientific background of gene editing. Gene editing is ultimately targeted chemistry on DNA which enables gene distribution or deletion. Most gene mutations require precise gene correction, however, rather than disruption or deletion, which is more challenging. There is a lot of progress being made in this area, and the prospect of the impact this can have on genetic disorders is very promising!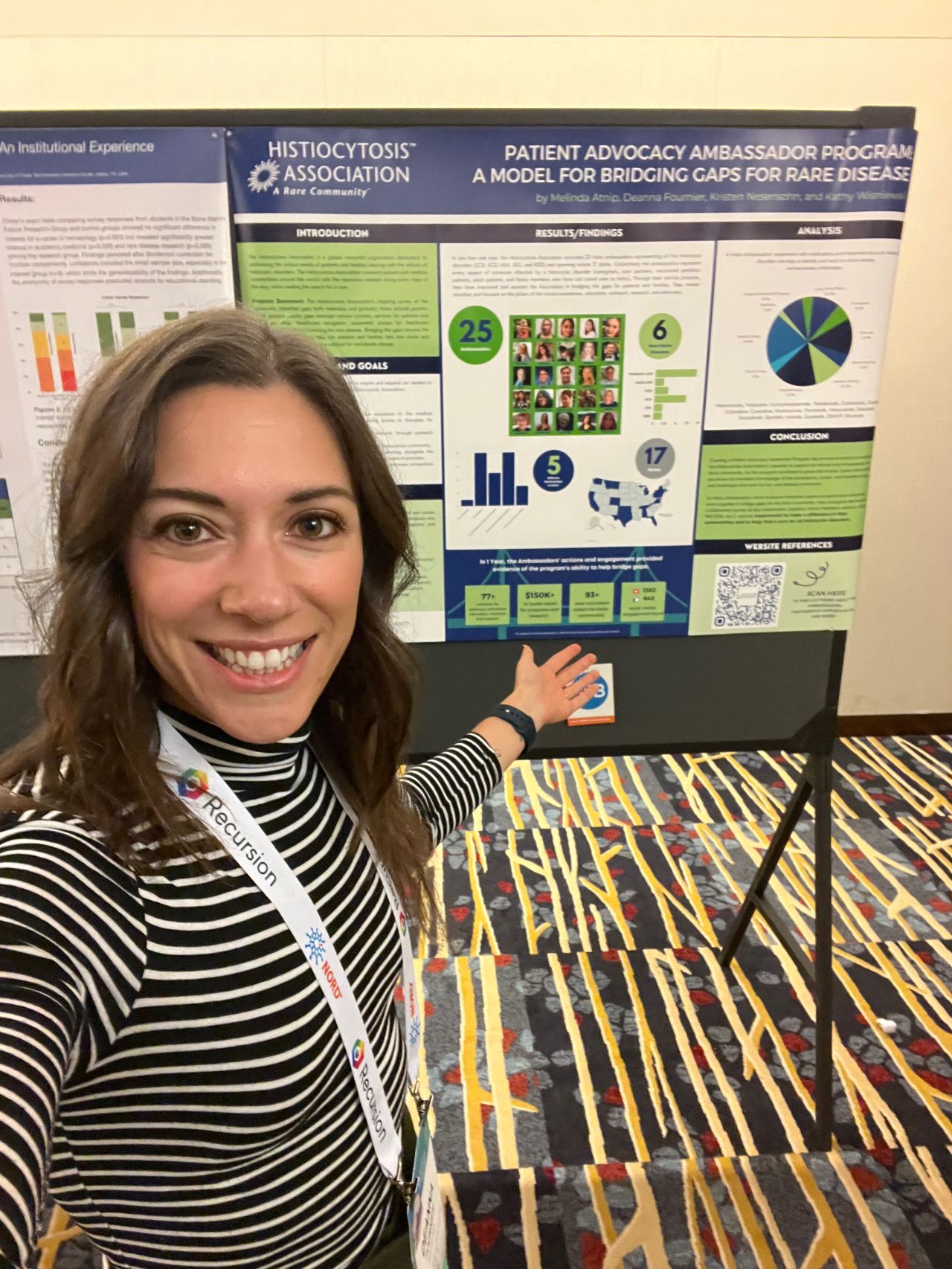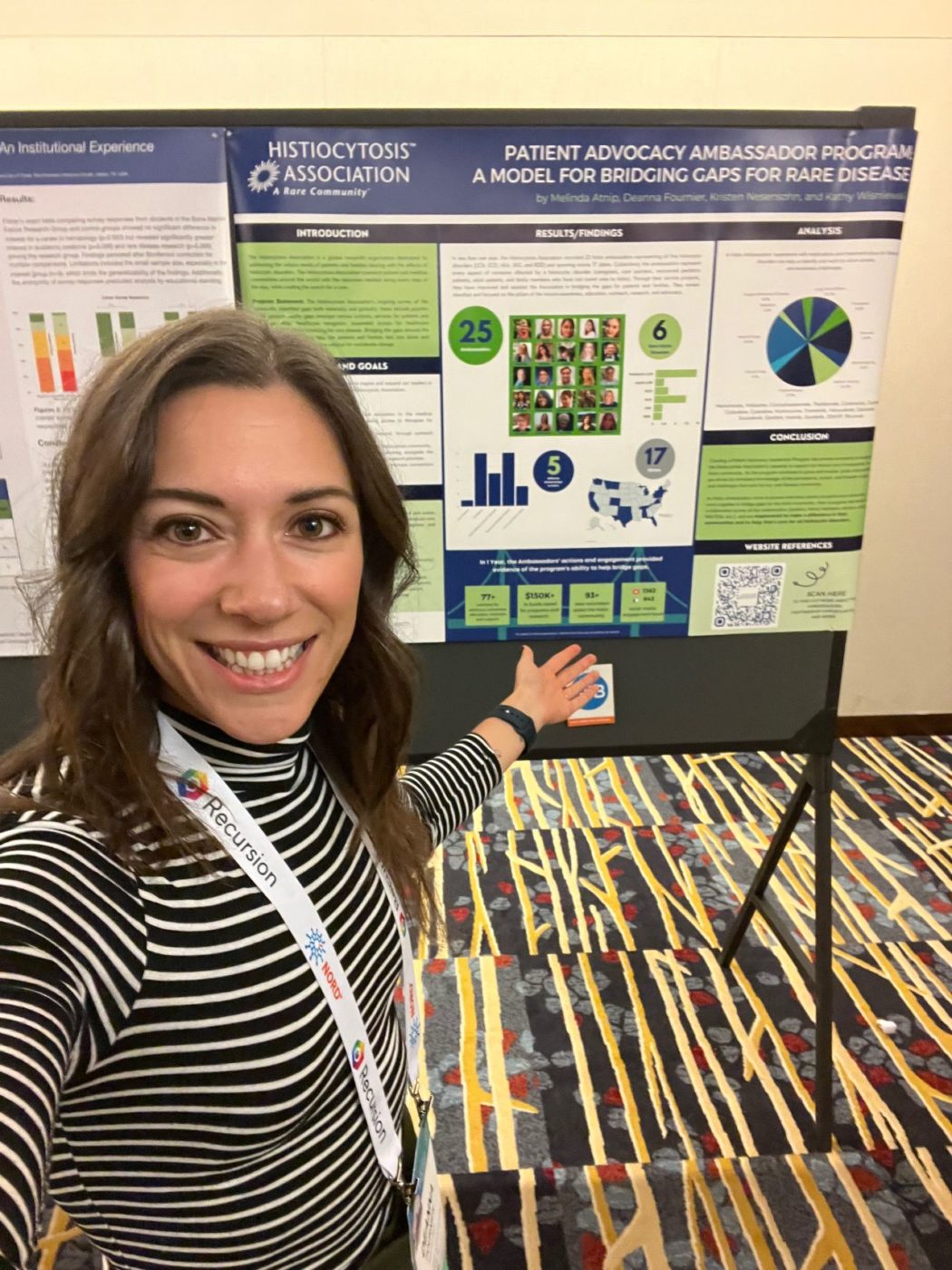 Our Ambassador Poster!
Finally, the Histiocytosis Association submitted a poster on the Histio Ambassador Program which was accepted! I had the opportunity to speak about the incredible accomplishments of the Histio Ambassadors, the crucial role of community involvement in the work of the Association, and to raise awareness for histiocytic disorders.
Day 2
On the second day, we had breakfast with the FDA Commissioner, Dr. Robert Califf. Below are some notes from the questions asked and his responses.
Cell & Gene therapies hold tremendous promise for our community but also many challenges. What is the FDA doing to promote and support? Hottest area right now for translational research – very interested in helping but also are the referees as to whether people's ideas make it into the marketplace. 10-15% of drugs that get into human studies make it to market because of the complexity of mother nature. It is very important to do the right studies to know whether the treatment is working or not. FDA, NORD, and C-Path are working on modules for educating researchers and the community about these opportunities.

Clinical Trials for rare diseases are costly and time consuming. How is the FDA working with the rare disease community to ensure the barriers are not insurmountable, especially for fatal diseases that do not have therapy or cure? While we want to make it less expensive and easier, we also have to be sure to get answers. One of the worst things we can do to people who enroll in a clinical trial is to have the trial end without a dependable answer. Even if the result is disappointing, having a result helps us move forward and find the right answers. In general, the clinical trial as a method was overly burdened with excessive data collection and unnecessary standards. More trial requirements can be done with virtual tools and activities, which can help lower costs. We cannot, however, assume that disadvantaged populations will be more included just because we have virtual options.

I want to praise the NIH on the issue of diversity; there are a lot of clinical trials now with very broad representation. While this isn't occurring for every disease, we are encouraged by the momentum that has occurred with diversity. We now want to move forward with including other factors such as age, rural versus city, disability, etc.; when you think about diversity on the global perspective, US is 4% of the world population and if we include the rest of the world, there are a lot more people that have these diseases than we know.
Research Readiness and Potential Impact of Drug Repurposing
We participated in talks related to Research Readiness and Potential Impact of Drug Repurposing, which is very relevant for histiocytic disorders which most often lean on therapies that are already approved and available for other conditions.
Research Readiness – there isn't a single answer; the path to approval is long and expensive; it requires taking the time to learn about the condition and conduct outreach to develop networks of clinicians, scientists, and advocates to take the next steps forward. There are some rare diseases who do not yet have advocacy organizations or a strong network of clinicians-scientists. I am filled with so much hope to know how far along we are that we have documented histiocytosis, we have classifications, we have treatments, and we are taking steps toward possible cures.
Key Takeaways
Histiocytosis has an incredible support network of dedicated clinicians, scientists, and advocates. There are rare diseases that still do not have a single therapy. This gives me hope that we will see more successes as we continue on the path toward cures. It also highlights how far we have come because of the hard work, passion, and efforts over the last 35 years.
Gene editing and repurposing therapies are important elements of the drug development process as they provide other ways to get effective and possibly curative treatments.
The rare disease community is full of incredible, talented, passionate people who want to collaborate, share, learn, and inspire.
The FDA, NIH, and other government entities are full of amazing individuals who are accessible and want to help.
NORD is a wonderful partner for us and all the other rare disease groups. As their former slogan said, "Alone we are rare; together we are strong." I am encouraged by the partnerships we have and how open we all are to working together. I am hopeful we will see monumental shifts in rare disease over the next 5-10 years – and this will impact histiocytosis positively as well.