Many events have been held throughout the years by dedicated members of the Histio Community, which have made a huge impact on research, awareness, education, and the fight for better treatments and cure. We are so grateful to the families and friends who have contributed to our fundraising events! It is because of volunteers and event hosts that we are able to continue to serve the Histio Community each year.
Fundraising events can be big or small, private or public, in-person or virtual - let your imagination run wild and we'll help you fulfill your vision! If you're interested in hosting your own event or learning how you can get more involved in an event near you, contact us at events@histio.org of call/txt us at our dedicated events phone line: 856-502-1440.
Call or Text
+1 (856) 502-1440
Register for an Event
or Create Your Own
Looking for an event to get involved with or an idea for hosting your own? Here are our current annually recurring events. There are many additional events that happen throughout the year of all sizes and are one-time occurrences or privately held. ALL events, no matter the size, make a difference in the lives of Histio Warriors and their families. Thank you to these special events and everyone who participates in them.
Be sure to subscribe to our emails to receive notifications about upcoming events and opportunities to get involved.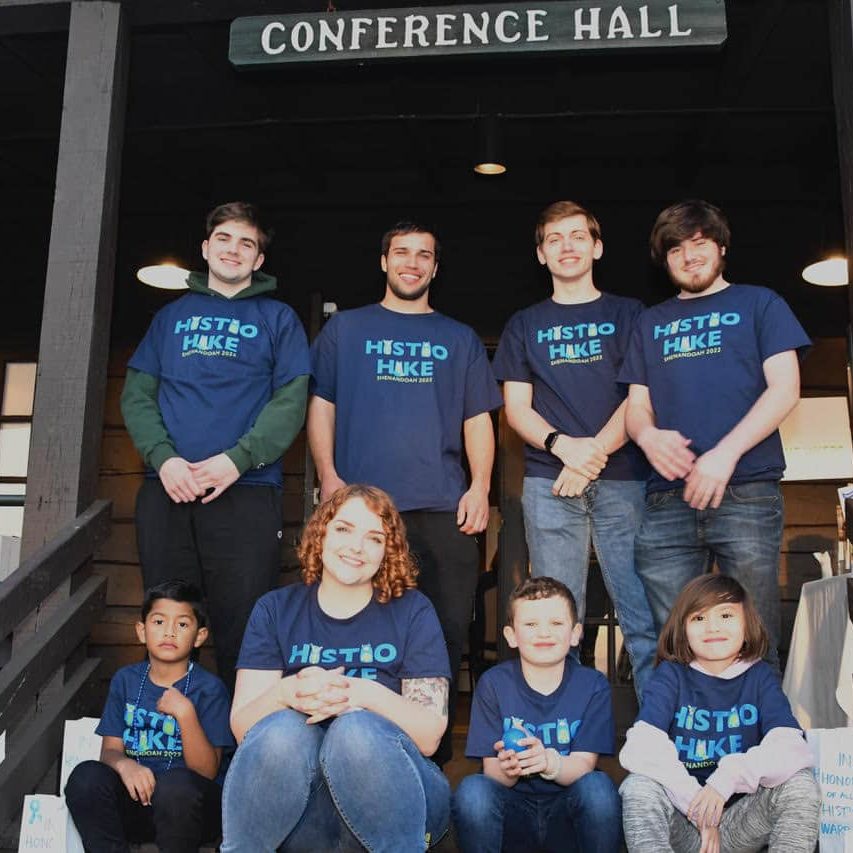 September 16, 2023
Together for the Cure is a new event which takes place in Chula Vista, California. Enjoy a fun filled family day featuring a 5K with inflatables, face painting, lawn games, a cake walk, a car show and more...
More Than
$
Total Raised Since 2022

Together for the Cure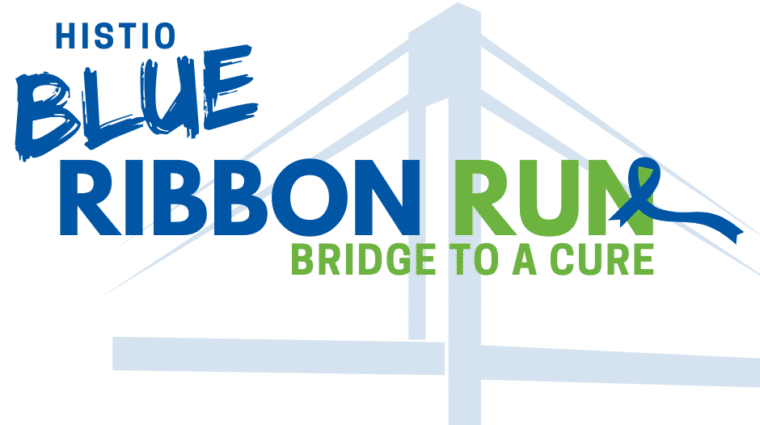 Blue Ribbon Run
September 1-30, 2023
Histio Blue Ribbon Run is an exciting new, month-long, event happening all across the country. Whether you're an avid runner or leisurely walker, you can participate in the Histio Blue Ribbon Run when, where, and however you like and at your own pace.
Hit the ground running and help us raise awareness and funds for histiocytosis!
More Than
$
Total Raised Since 2022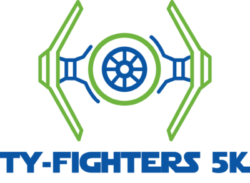 Histio Ty-Fighters
October 8, 2023
Do you like Star Wars? Do you like running?
Then the Histio Ty-Fighter 5K is the event for you! Come dressed up and bring your whole family! With two running options, a 5K and a kids fun-run, there are activities for everyone. 
More Than
$
Raised Since 2017
Save the Date!!
April 26-28th 2024
Registration will be opening in June this year for next year's 15th Annual Hike!!!
Since 2010, Tracy and Ryan Brown, along with their son Ian, have been hosting the Histio Hike Shenandoah in the mountains of Shenandoah National Park. Each year, patients, families and friends come together in this retreat-like setting to enjoy a weekend of hiking and other family-friendly activities with other families battling this rare disease. 
Whether you are an experienced hiker or just starting to hit the trails the three levels of hikes are perfect for anyone looking to get outside for a great cause.   
A portion of the proceeds from the Histio Hike Shenandoah goes toward a Histio Warrior Student Scholarship.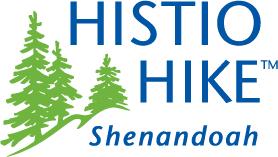 Histio Hike Shenandoah
More Than
$
Raised Since 2010

         HLH Awareness Charity Golf Outing
June 13, 2024
Gear up for an unforgettable event that's not just about golf – it's about coming together to make a difference, celebrating the spirit of resilience, and experiencing a day of high-octane excitement that will stay with you, whether you're a local enthusiast or joining us from out of state, long after the last putt is sunk. Mark your calendars and join us – it's time to swing into action for a cause that truly matters!
More Than
$
Raised Since 2022
June 2024
Play for a Cure is a private fundraising and awareness event held in Simi Valley, California. Friends of Histio Warrior Andrew play a round-robin, co-ed softball tournament to celebrate his birthday each year.
More Than
$
Raised Since 1998

Play For A Cure
Camp Out for Histio is a virtual camping event where participants can pick where they decide to lay their head. From the mountains, to their backyard, to a fort in their living room, for one night histio families around the world will ditch their beds and come together to raise money for the Histiocytosis Association. 
More Than
$
Raised Since 2018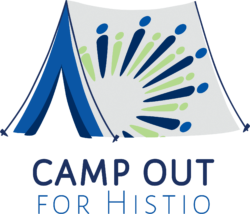 Camp Out For Histio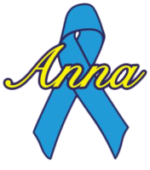 Anna Memorial Golf Tournament
August 2024
Anna Memorial Golf Outing is a private golf event hosted in memory of Histio Warrior Anna's August birthday by her family and loved ones each year. This event has made significant contributions to the fight for better treatments and a cure with its long-standing history as a wonderful event. 
More Than
$
Raised Since 2002
In 2021, we partnered with Events For GOOD  for the 5x5K FOR GOOD in Dallas, Texas and Denver, Colorado! A new way to 5K, this live, contactless, safe experience challenges you to complete up to five different 5Ks in 24 hours! DO GOODers who fundraise in support of the Histiocytosis Association join us in the fight against histiocytic disorders. Stay tuned for opportunities to join a 5x5K in your area in 2022.
Previous Fundraising Events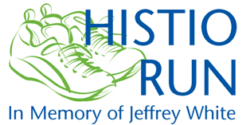 Histio Run in Memory of Jeffrey White
May 20, 2023
Live near Oklahoma or in the Midwest? The Histio Run in Memory of Jeffrey White is the 5K for you. Grab some friends and register as a team to run this fun 5K. Medals are awarded to the winners of different age groups. Dust off your running shoes and start training today! 
More Than
$
Raised Since 2011
Additional Events & Fundraising Opportunities
Oreland 5K is a community fundraiser based in Pennsylvania in which the Oreland neighborhood gets together and runs to raise money for the Histiocytosis Association. They also have a kids run and a mile walk. This event is a perfect family event or great for beginner runners. 
$
Total Raised Since 2008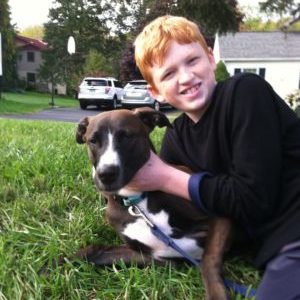 Oreland 5K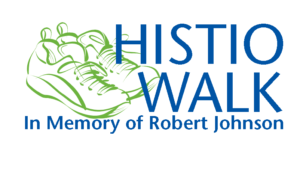 Histio Walk in Memory of Robert Johnson
Histio Walk in Memory of Robert Johnson held in Bergen County, NJ is a great option for the whole family. Friends and family gather to remember and honor Histio Warriors and then take a leisurely mile-long walk around the park.
More Than
$
Total Raised Since 2012
Are you a lover of golf? Amateur or pro, it does not matter, the James E Doyle Memorial Golf Outing is the event for you. With bonus games at different holes, a dinner to follow, and an amazing silent auction, this event is sure to get everyone in the family excited for a day on the links. 
More Than
$
Raised Since 2012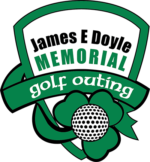 James E. Doyle Memorial Golf Tournament
Miranda's Monster Mash
If Halloween is your favorite holiday, Miranda's Monster Mash is the event for you! Dinner, drinks, dancing, a silent auction, and more, this is a can't miss fundraiser! Start brainstorming your costume now and get ready for a hauntingly good time! 
$
Total Raised Since 2011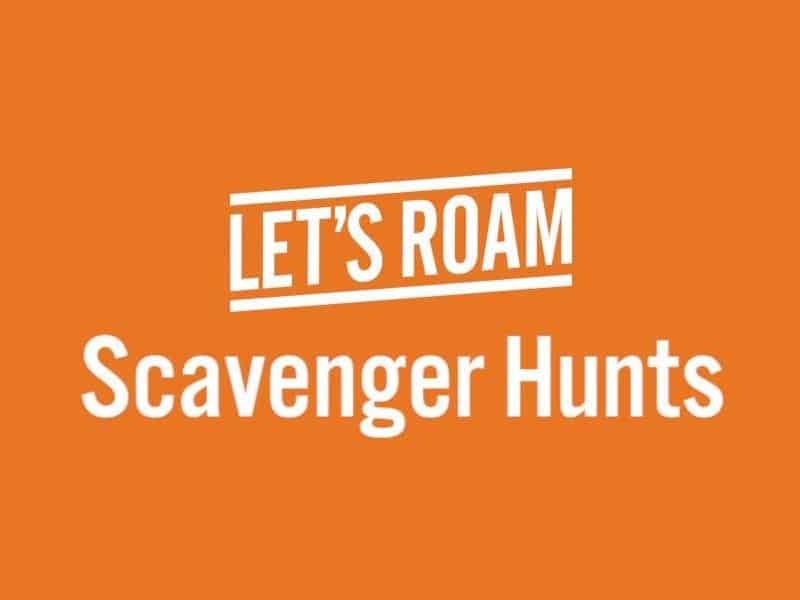 Let's Roam Scavenger Hunts
We would like to thank Let's Roam (https://www.letsroam.com) for their in-kind donation.
Let's Roam sets up scavenger hunts and you follow their instructions to explore various cities (over 600+ cities across the world!).