The Histiocytosis Association Team is proud to have launched the Histio Ambassador Volunteer program in 2022.
The Histio Ambassador program has been in the making for several years and in 2022 became a goal to help further the mission of the Association. After several months of collaboration, and interviews with the histio community, the program opened up applications in March of 2022. 
To become an ambassador one must have first-hand experience navigating a histiocytic disorder diagnosis and passionately want to help. The volunteer ambassador position is a one-year commitment and volunteers must be willing to attend two meetings a year, host one awareness/support gathering a year, and also attend two educational opportunities or education sessions hosted by the Histiocytosis Association. 
So far, the ambassadors have been integral in community and disease related feedback. Some have moderated virtual support groups while others have distributed care bags to newly diagnosed patients, run bake sales, participated in and developed awareness campaigns and fundraisers.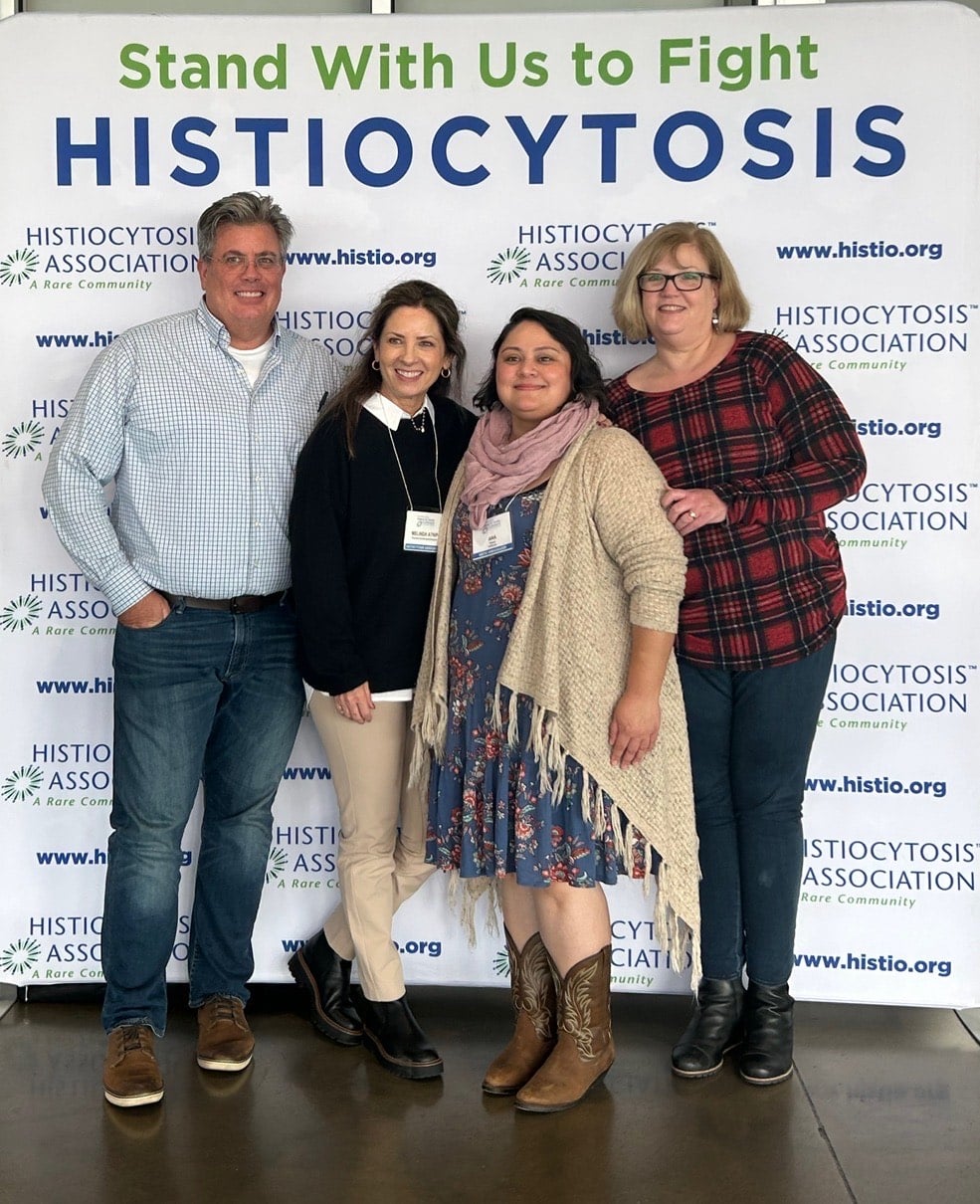 The ambassadors are a unique and special group of individuals. Most of them have already been involved in the association. They are comprised of patients, caregivers, and caregivers of histio angels representing all of the histiocytic disorders (Adult and Pediatric LCH, ECD, RDD, JXG, and HLH) 
You can read about each ambassador below and you will see where their passion comes from. They are dedicated to raising awareness about histiocytic disorders, provide educational and emotional support, and funding research leading to better treatments and a cure. Their stories tell us about their journey and why they want to further the mission of the Histiocytosis Association. 
Want to join the team? Please see the ambassador profile description below to see if this is a good fit for you. If anything, reach out to us to discuss the possibilities before applying. After all it only takes one person to make a difference and one step closer to our vision to one day see a world free of histiocytic disorders.
Melinda Atnip,



Outreach Program Coordinator, Histiocytosis Association
matnip@histio.org
Below is an interactive map with the spread of our ambassadors across the country!