Home run and a Hole in One for a Cure
Back in June, we had two events that both centered around supporting HLH and both involving sports. The first, 'Play for a Cure', is a 25-Year-Old event and the second is the HLH Awareness Golf Outing, which is in its second year. Play for a Cure was started by Christie Shipley, mother of three HLH warriors and a Trustee on the Association's Board. The HLH Golf Outing is hosted by Mark and Robin Ross, parents of an HLH warrior and Histio Ambassadors.
The impact these families (and their friends and loved ones) have on research, awareness, and support for the histiocytosis community is massive. The funds raised through these events support projects such as the grants funded in 2022 through the Histiocytosis Association's Annual Research Program. On behalf of the Histiocytosis Association team and Board, and the histio community, our deepest gratitude is shared. For all the volunteers, the generous supporters, the event hosts for these two events and all the events throughout the year — thank you. You are making a difference and we are honored to work alongside you for a cure for HLH and all histiocytic disorders.
Below, our Outreach Coordinator, Melinda walks us through this year's Play for a Cure event from her perspective, attending for the second year in a row. Then, the Ross Family walks us through their second year running the HLH Awareness Golf Outing.
25th Annual Play for a Cure
On a warm summer weekend at the end of June, I drove through Los Angeles and into Simi Valley, CA, to attend the 25th Annual Play for a Cure softball tournament. I could not help but think about how the world has changed and how much Histiocytosis research has evolved since 1996. Wow!! Twenty-five years is a long time to put on an event and is something to celebrate. Twenty-five years of giving HOPE to others by raising funds for research!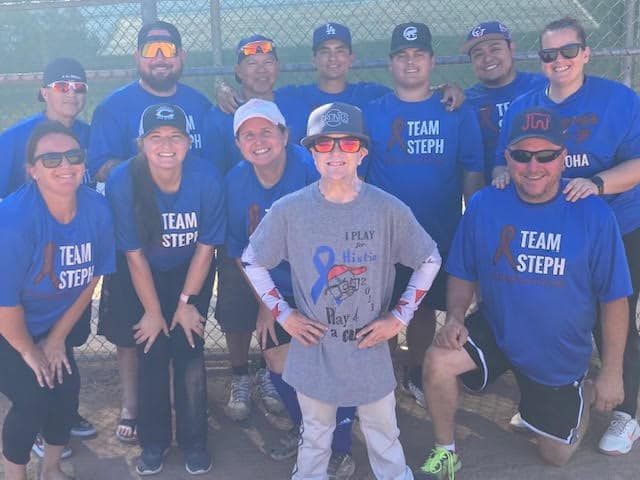 One of our board members, Christie Shipley, started the event after she had lost two histio angels (Tyler and Chase) to HLH and her son Drew, also diagnosed with HLH, had endured a 2nd bone marrow transplant. Back in 1998, the paper newsletter was mailed from the Histiocytosis Association to members, and that is where the idea to host a fundraiser softball tournament came to fruition. Her supportive friend, Deann, read the newsletter, and she was encouraged and driven to do something to help raise funds for research. Deann had seen all that Christie's family had endured, and she wanted to take action. Along with Deann, Christie's family and friends rallied around the softball community and began the "Play for a Cure Softball Tournament" in honor of Andrew (Drew) Harris' birthday.
Andrew, a longtime Simi Valley resident, was born with hemophagocytic lymphohistiocytosis (HLH), a rare and usually fatal form of histiocytosis. He has undergone chemotherapy, radiation, and three bone marrow transplants. In addition to his treatment, his family has had to deal with losing two other children who succumbed to this disease. Andrew is now 16.5 years post his 3rd bone marrow transplant. He is currently being treated for ulcerated invasive squamous cell carcinoma on his lip and mouth, requiring surgeries and ongoing treatment. He enjoys bike rides, playing baseball, and driving his simulator on Facebook Live. Andrew continues to have many daily challenges; despite his challenges, Andrew truly embraces life every day.
For the 25th anniversary celebratory year of the softball tournament, the players and community had the privilege of playing in honor of or remembrance of other histio warriors and angels in addition to Drew. Each team had an honorary team captain, and they carried their histio warrior/angel poster and story to each of their games by hanging it in the dugout. By putting a face and name to a histiocytic disorder, our awareness campaign expanded. I was honored to have a team choose my husband, an ECD patient, as their honorary team captain. I was not only able to share his story with them, but also explain what our Association does for our rare disease community. My favorite part of the tournament was working alongside veteran participants and volunteers, meeting the teams and players, and walking around selling snacks.
This event again raised funds and awareness in the fight against histiocytosis and helped provide HOPE for so many! HOPE through emotional support, HOPE by providing resources, and HOPE by offering funding for research to help patients live longer and feel better! I look forward to attending the event next year but until then….
Three cheers for 25 years!!

2nd Annual HLH Awareness Charity Golf Outing
The 2nd Annual HLH Awareness Charity Golf Outing held at Fox Hills in Plymouth, Michigan was a huge success! We sold out at the maximum of 144 golfers! The golfers in attendance represented the Metro-Detroit area, as well as Lansing, Kalamazoo and the UK! Ages ranged from 14 to the mid-80s!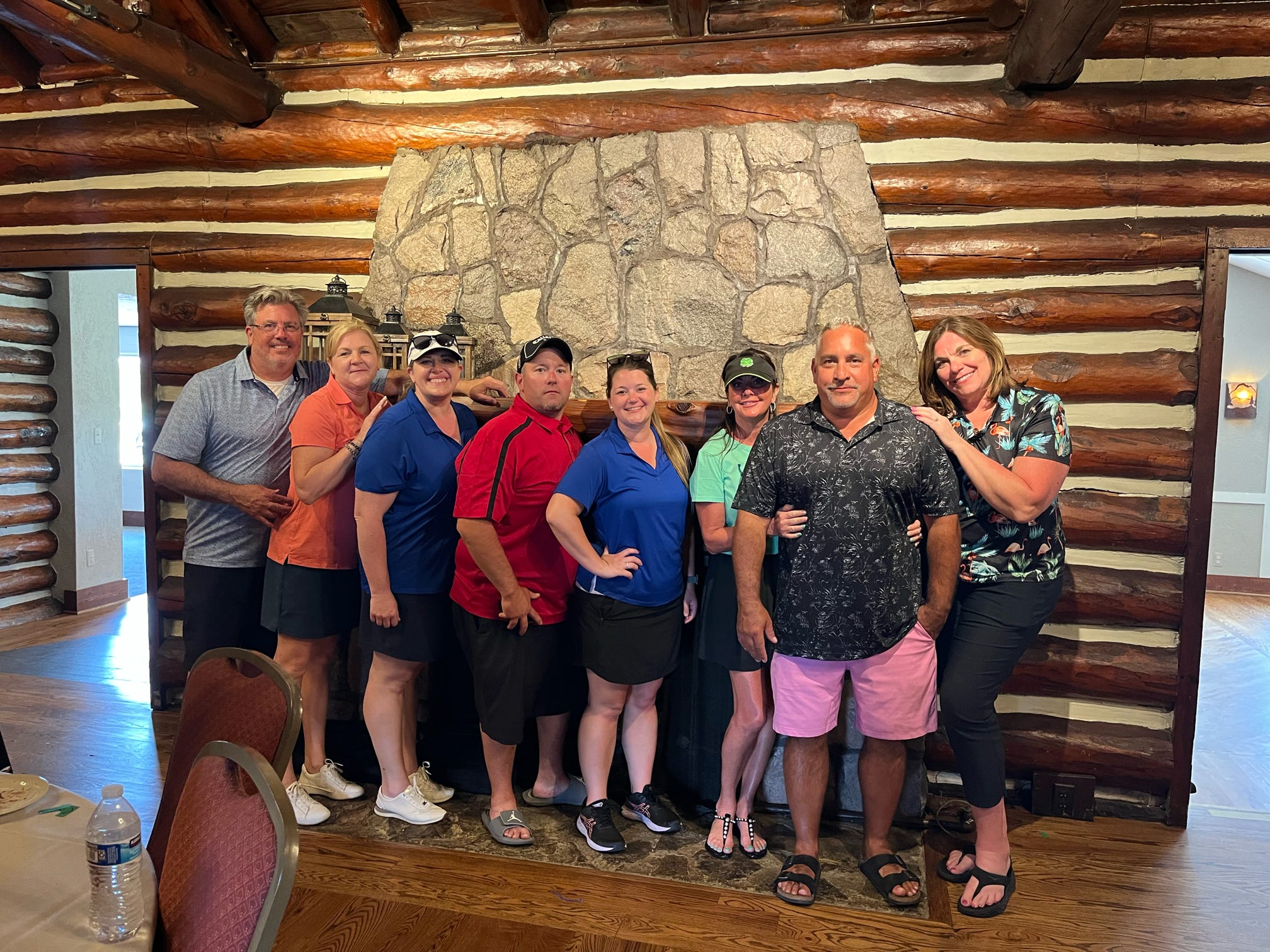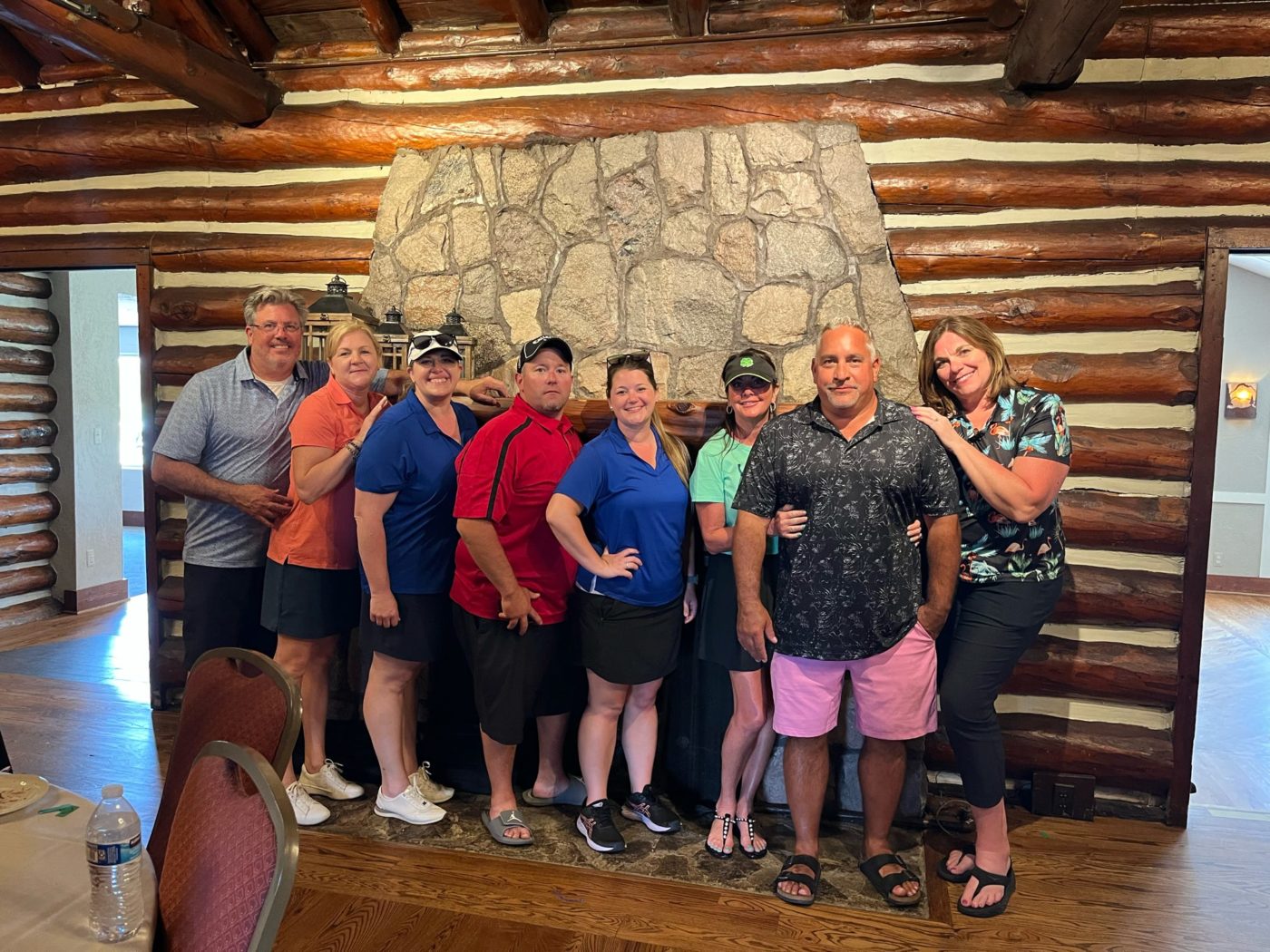 The banquet facility was decorated with images of the doctors making a difference in the HLH world to help golfers understand the impact their donations were making.
The weather cooperated with us and it was sunny and in the low 80s.
We had an impressive raffle this year with 83 prizes! – a 70" TV, Pizza Oven, 36" Blackstone, Yeti coolers, an Apple Watch, Detroit Tigers tickets, hotel and travel gift cards – just to name a few! The 50/50 and raffle items brought in $9016 alone. The total money raised was $35,851!
---
Thank you to the Shipley family and friends, to the Ross family and friends, and to Melinda for sharing her experience! It's so great to hear about these two sports events that happened in the same month this year and raised over $52,000 combined!!!
You all did such amazing work either supporting or hosting these events.
If you or someone you know has a great idea or venue to host any fundraiser, sport related or not, please contact Allie McFadden at Events@Histio.org