Meet the Histiocytosis Association Team!
At the Association, we strive to not just be a source of research and resources for our community, but to be a welcoming community in and of ourselves. As part of that mission, we wanted to share with you a little bit more about our team.
We came up with several questions, serious and fun, to help you get to know our team, and their connection with the Association better.
We asked each member of the team the same questions and have catalogued some of the highlights for you below. Over the course of a few weeks, we will update the about page with their answers and bios.
First, let's meet everyone.
Q: What's your name and title?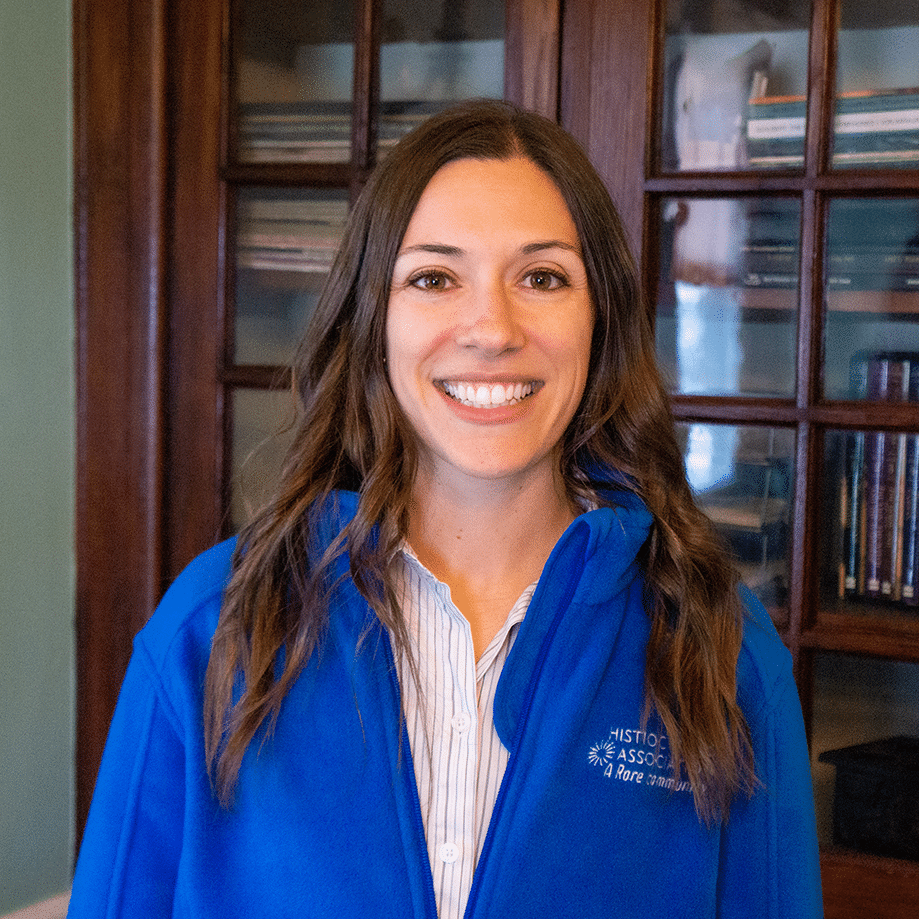 Deanna Fournier, Executive Director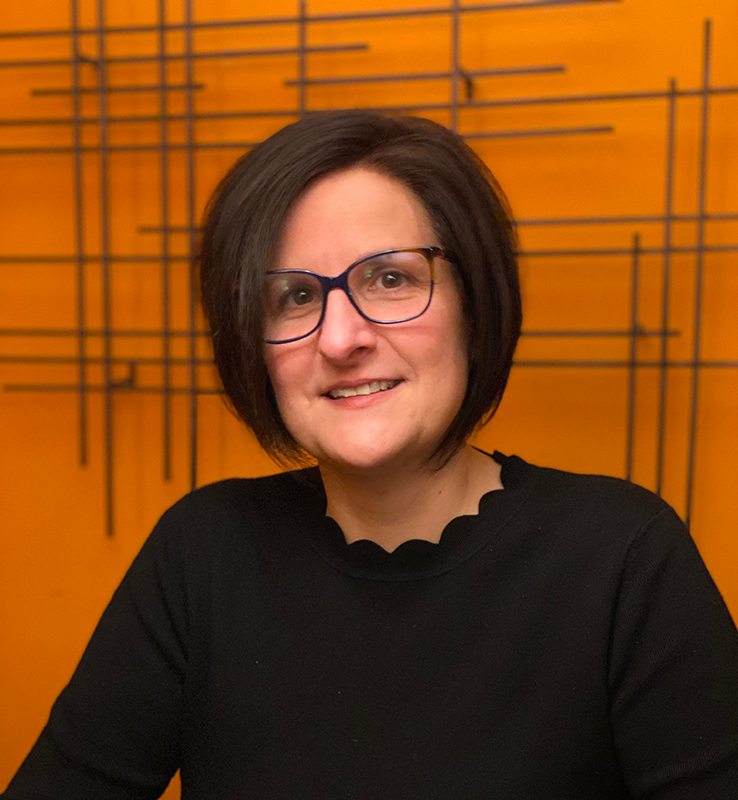 Kristen Nesensohn, Director of Community Relations and Fundraising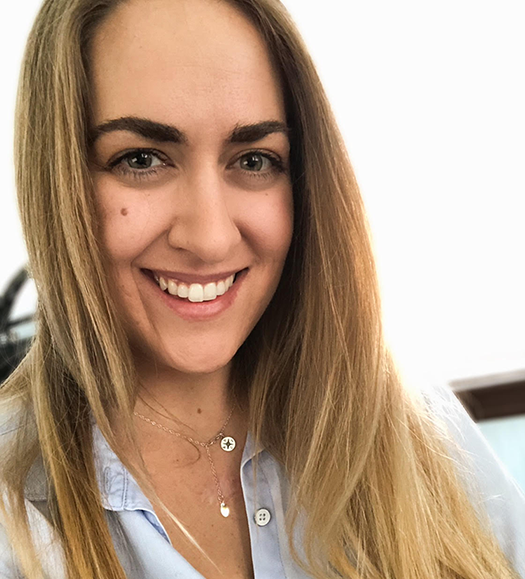 Danielle Hellick, Chief Financial Officer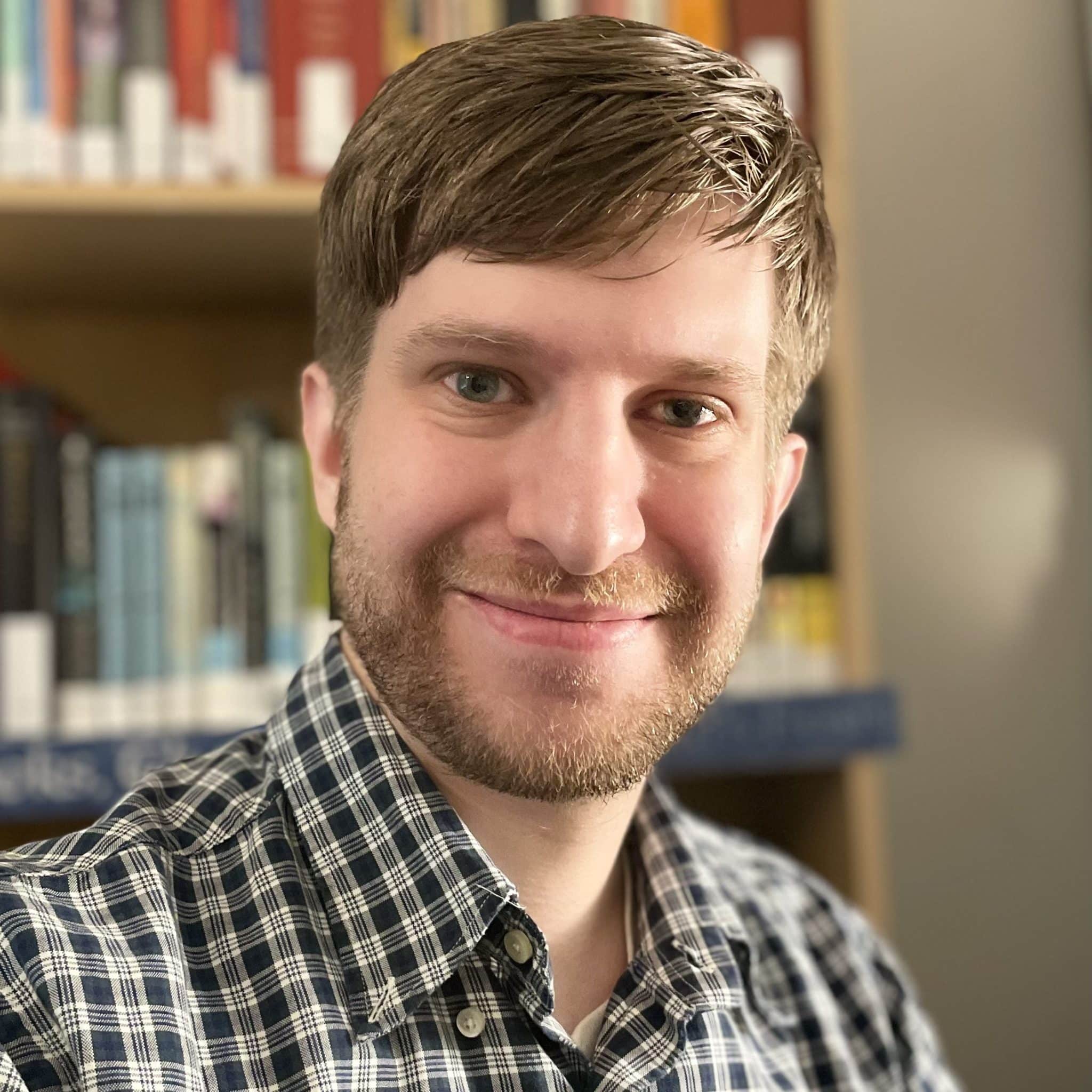 Peter Yanefski, Strategic Communications Associate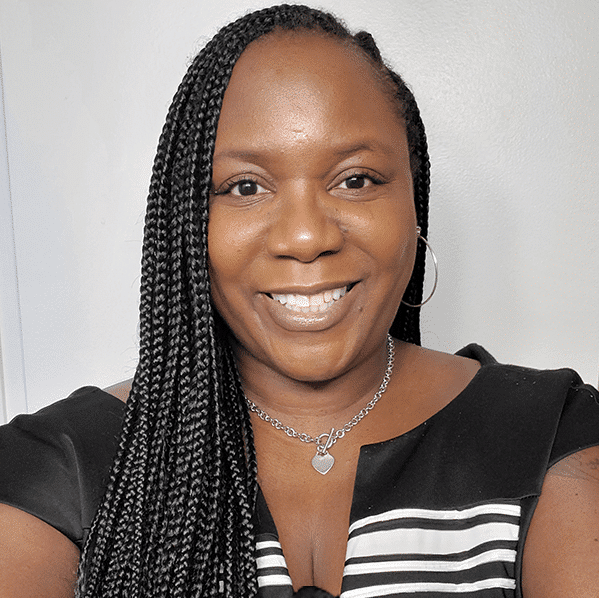 Erica Dyer, Database Coordinator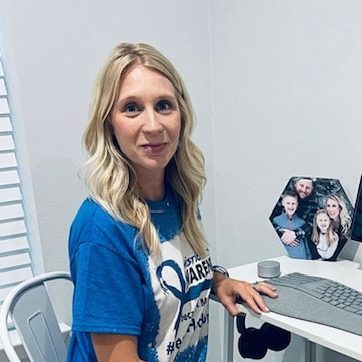 Allie McFadden, Fundraising Events Coordinator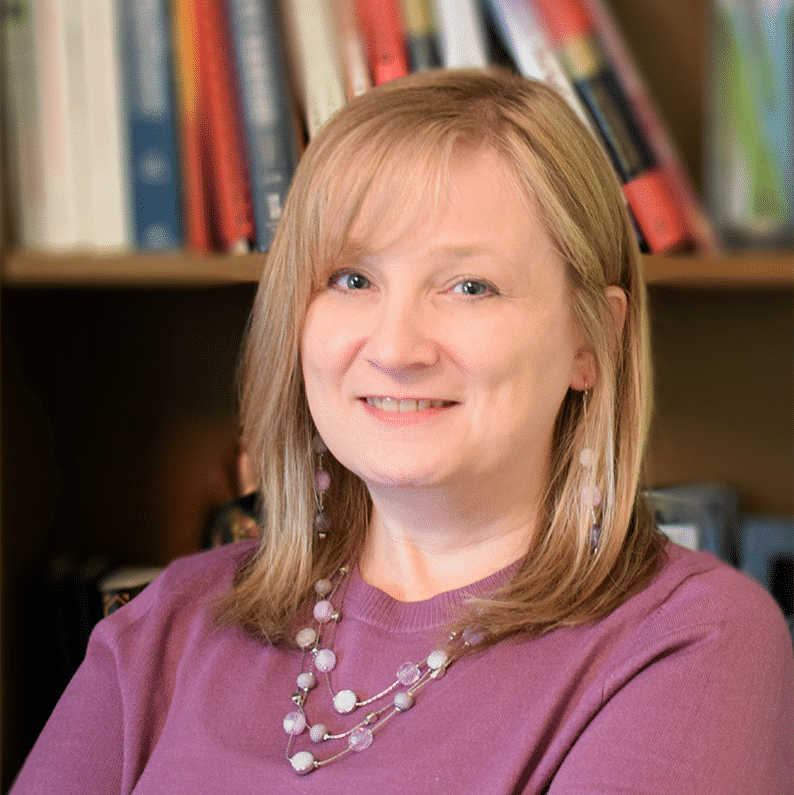 Kathy Wisniewski, Histiocyte Society Secretariat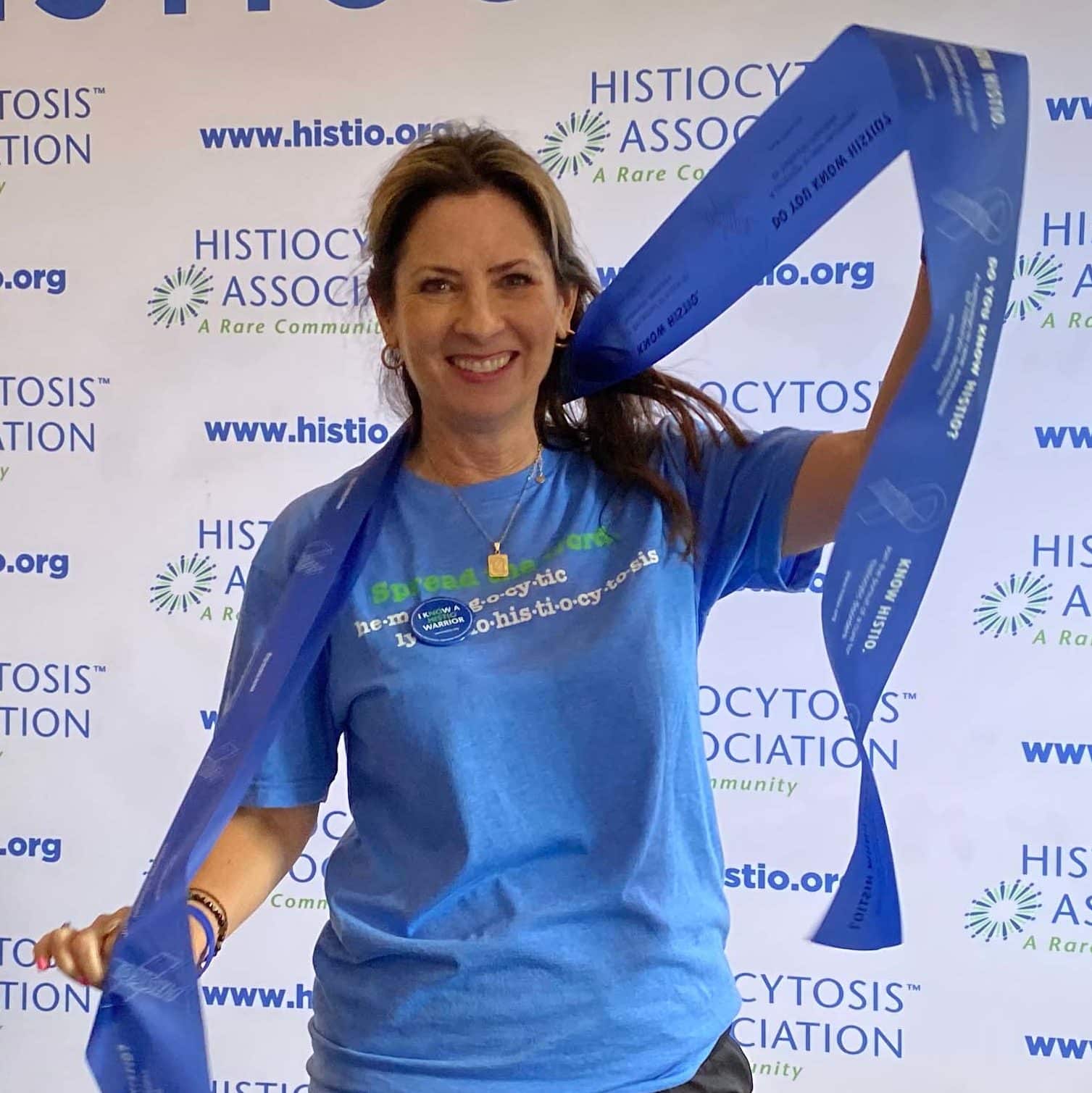 Melinda Atnip, Outreach Coordinator
Q: Where are you from?
Deanna: Stony Brook, New York; then Manhattan
Kristen: Born and raised in Philadelphia but now call Conshohocken, PA home
Danielle: New Jersey
Peter: Originally Central Jersey, but I've lived in Pitman years before working for the Association.
Allie: Cyprus, Texas
Kathy: Akron, Ohio
Melinda: Fullerton, California
Q: What's your connection to histio?
(Those with connections are listed here, everyone else discovered histio through the organization)
Deanna: LCH Survivor
Kristen: When I first joined the team, I had no personal connection to histio but after many years of working with the Histio Community, I have been blessed to develop many long-lasting friendships with many patients and families – so, I would say some of the dearest people I know and call friends, have been directly impacted by a histiocytic disorder.
Allie: my son was diagnosed with RDD as an infant.
Melinda: I am a care partner to my husband who has Erdheim-Chester Disease
Q: What is your role in the association?
Deanna: to work alongside our team to serve the histio community through exceptional programs and services, fundraising efforts that help grow resources and fund research, and to ensure that no patient family member, or doctor feels alone in their journey with histiocytosis.
Kristen: In my role I am lucky to be able to work directly with the histio Community on many of our outreach, education, awareness and fundraising initiatives.
Peter: I create, edit and distribute communications for the Association (Social Media, Email, Press Releases, etc.) and help to manage the long strategic plans for communications for the Association.
Allie: I am a histio ambassador and the fundraising event coordinator, so I work to help with fundraising events and awareness projects.
Kathy: Research Grants Administrator and Beyond the Diagnosis Podcast Host and Producer.
Melinda: My main responsibility is to manage the ambassador program.
Q: What's your favorite food?
Deanna: Avocado (favorite meal – fajita taco bowl, no rice but lots of veggies and guac)
Kristen: My mother's lasagna
Danielle: Pizza
Peter: A good spicy burrito
Allie: Too many to list, but I can never turn down a good taco.
Erica: Tacos
Kathy: Indian Food!
Melinda: Shrimp -prepared anyway-fried, sauteed, boiled, baked, ceviched, and grilled.
Q: Go to Karaoke Song?
Deanna: Fast Car – Tracy Chapman or Piece of My Heart – Janis Joplin
Kristen: I know all of the words to Hotel California, and I like to think I can sing like Natalie Merchant (in the shower)!
Danielle: I don't sing (in public) but probably Blink 182
Peter: Also Hotel California, I think that may be the first song I learned all of the words for.
(Editor's note: I promise we didn't plan that with Hotel California. We didn't even do these interviews at the same time; they just both happen to know that song really well, from a young age, over different generations. Crazy!)
Allie: Fancy, by Reba
Erica: Beyonce – Halo
Kathy: Don't stop believing
Melinda: I Wanna Dance with Somebody
Q: What's your favorite TV show (all-time or on now, either or)? and Why?
Deanna: This is really hard; probably Star Trek or Big Bang Theory. I love science, witty banter, and they are just so well done.
Kristen: I asked my husband what he thought my favorite show was and he said Dateline….he's probably not wrong! And I just "found" Modern Family – which makes me laugh out loud.
Peter: Ted Lasso, It's just such a beacon of positivity, and that's the type of vibe I want to give off in my working and personal life.
Allie: Blue Bloods- I love the message they portray.
Danielle: Schitt's Creek. Funniest show of all time.
Erica: Flash, because I love anything that has to do with science.
Kathy: 24! I love action/adventure and trying to figure out whodunnit (or who's doing it)
Melinda: Call the Midwife-I love this show! I enjoy historical fiction and the show is based on several memoirs. It is educational, inspiring, and it always ends with a positive message of HOPE.
Q: Finally, what's your hope for the Association?
Deanna: I hope the Histiocytosis Association continues to grow so that we can serve and support every patient, family, and physician. I hope with the evolution of drug development timelines, the advancements and breakthroughs that take place within research, the knowledge we continue to gain, and our combined efforts to raise awareness, can bring us to diagnosis early and the cure for all histiocytic disorders. I hope that each and every person impacted by histiocytosis knows that they are not alone.
Kristen: I hope that we can continue to be a place where patients and families find answers and critical support when faced with having to navigate the challenges of a histiocytic disorders diagnosis.
Peter: That in the next few years we can get more awareness in the United States and globally and use that to help advocate for histio specific care needs through hospitals and pharmaceutical companies.
Allie: One primary hope is that we can gain the attention of larger companies in order develop relationships (corporate sponsorships) that will help us in our mission to fight histio and find a cure for all histiocytic disorders.
Danielle: Continued meaningful contributions to our community.
Kathy: My hope is that one day we will no longer exist because histiocytosis has been eradicated.
Melinda: My HOPE for the association is to actively provide education and support to as many histio patients and families as possible to increase connections and offer HOPE. Bringing the patient voice into advocacy and research, working alongside the medical community to drive program development and research priorities. My hope for the future is to create histio leaders across the globe to empower each individual to be a catalyst for worldwide change.
---
A HUGE thank you to the whole team for participating in these questions over the past week.
To learn more about the Association's ABCs (the Association Team, the Board, and Committees) please visit the About and Ambassador Pages. The team's new bios will be posted to the About page soon.