Could your family use a smile? Would you like to get one in the mail? Then you might be interested in receiving a Monkey Grin care package! Monkey Grin care packages contain lollipops for the entire family and stuffed monkeys for your Histio Warriors; patients and their siblings who could use a little friend.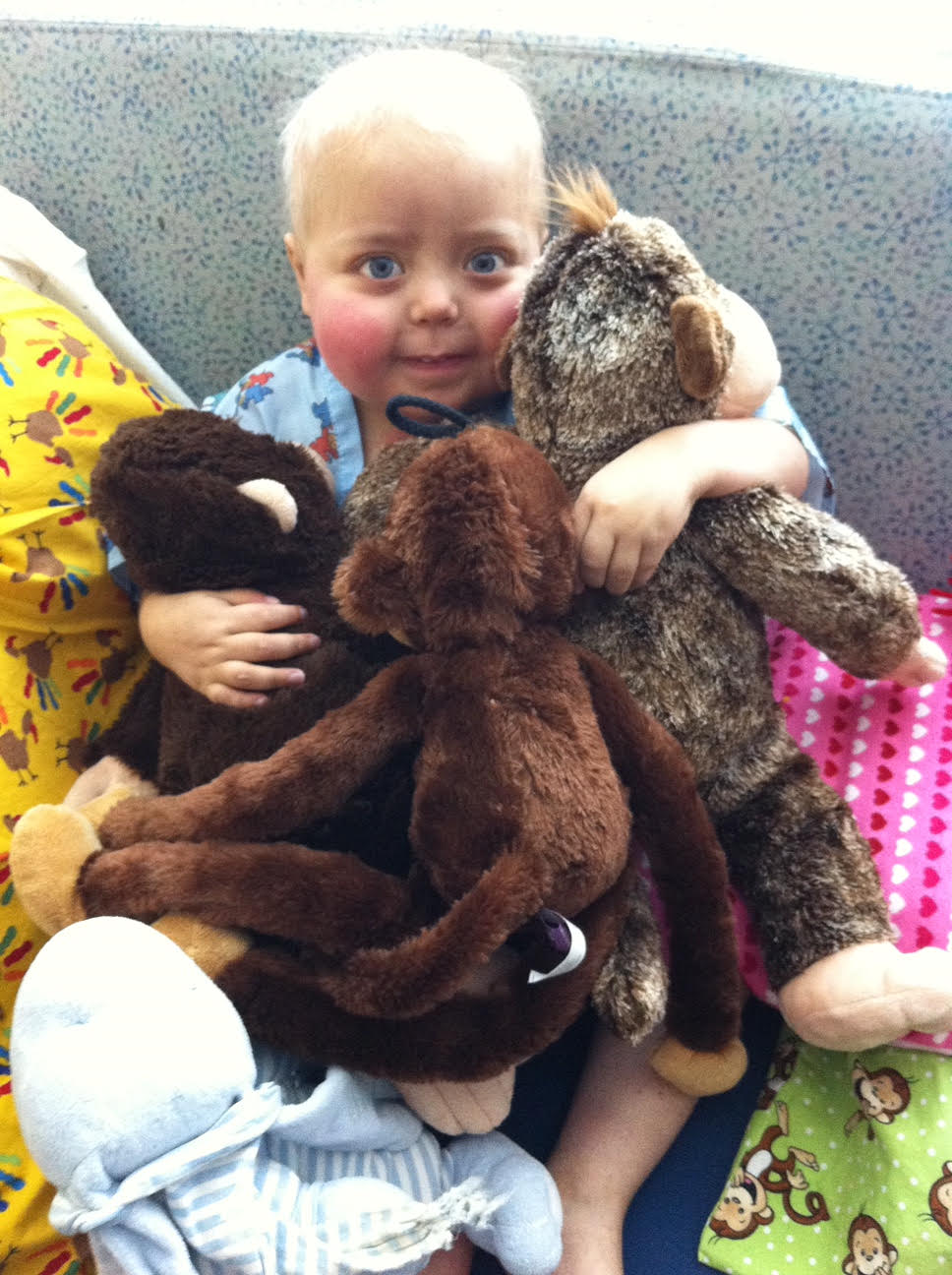 How Monkey Grins Began
Jenson Aaron was diagnosed with Langerhans cell histiocytosis (LCH) as a baby and endured 2½ years of chemotherapy and a bone marrow transplant before he lost his battle to LCH in May of 2012. When Jenson was in the hospital, recovering from his transplant, he saw a picture of another little boy who was fighting histio and said to his mother, "I need send him a monkey!" Sydney, Jenson's big sister and marrow donor, thought that brothers and sisters need a smile and wanted to send them a monkey too. Now, more than ever, it is important to Sydney and her family to send Monkey Grins to histio families honoring Jenson's memory If you are a Histio Warrior family who could use a smile please fill out the form below and Jenson's family will send you a Monkey Grin. Every Monkey Grin package contains a stuffed monkey for Histio Warriors and their siblings and lollipops for everyone in the family.
*Monkey Grin packages are available once per patient plus sibling(s). Kindly, no duplicate requests.
** Currently, Monkey Grins are only available to ship within the United States. We will update the page when shipping resumes to addresses outside the US. 
Click the button below to request a Monkey Grin care package.