Rare Disease Advisory Panel – PCORI Fall Meetings
The Patient Centered Outcomes Research Institute (PCORI) is an independent, nonprofit research organization that seeks to empower patients and others with actionable information about their health and healthcare choices. They state their mission as "We fund comparative clinical effectiveness research (CER), which compares two or more medical treatments, services, or health practices to help patients and other stakeholders make better informed decisions."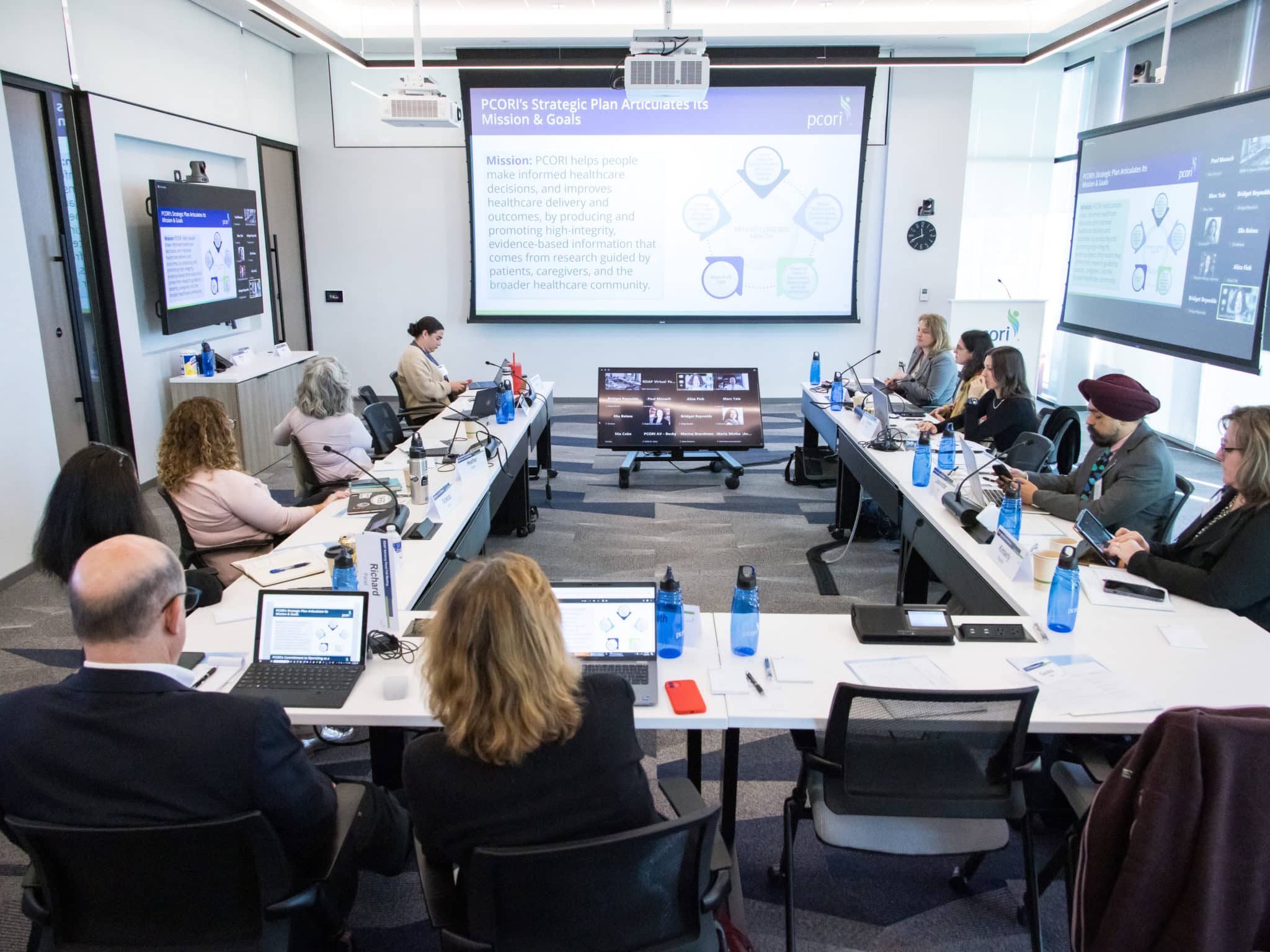 PCORI funds research focused on solving everyday healthcare challenges ranging from cancer, to mental health, to equitable access to care. They seek to fund research that enables people to become empowered decision makers for their health. Since 2010, they have awarded over $3 billion to approximately 2,000 projects.
PCORI plays an important role in the ecosystem of research for conditions of all kinds and recently they added rare disease to their funding priorities. This addition offers funding to rare diseases, the advancement of a framework that seeks to map out the rare disease journey, and a focus on how to make Comparative Effectiveness Research (CER) more relevant for rare disease. "Patient-Centered Outcomes Research (PCOR) helps people, and their caregivers communicate and make informed healthcare decisions, allowing their voices to be heard in assessing the value of healthcare options."
Co-Chair of the RDAP Committee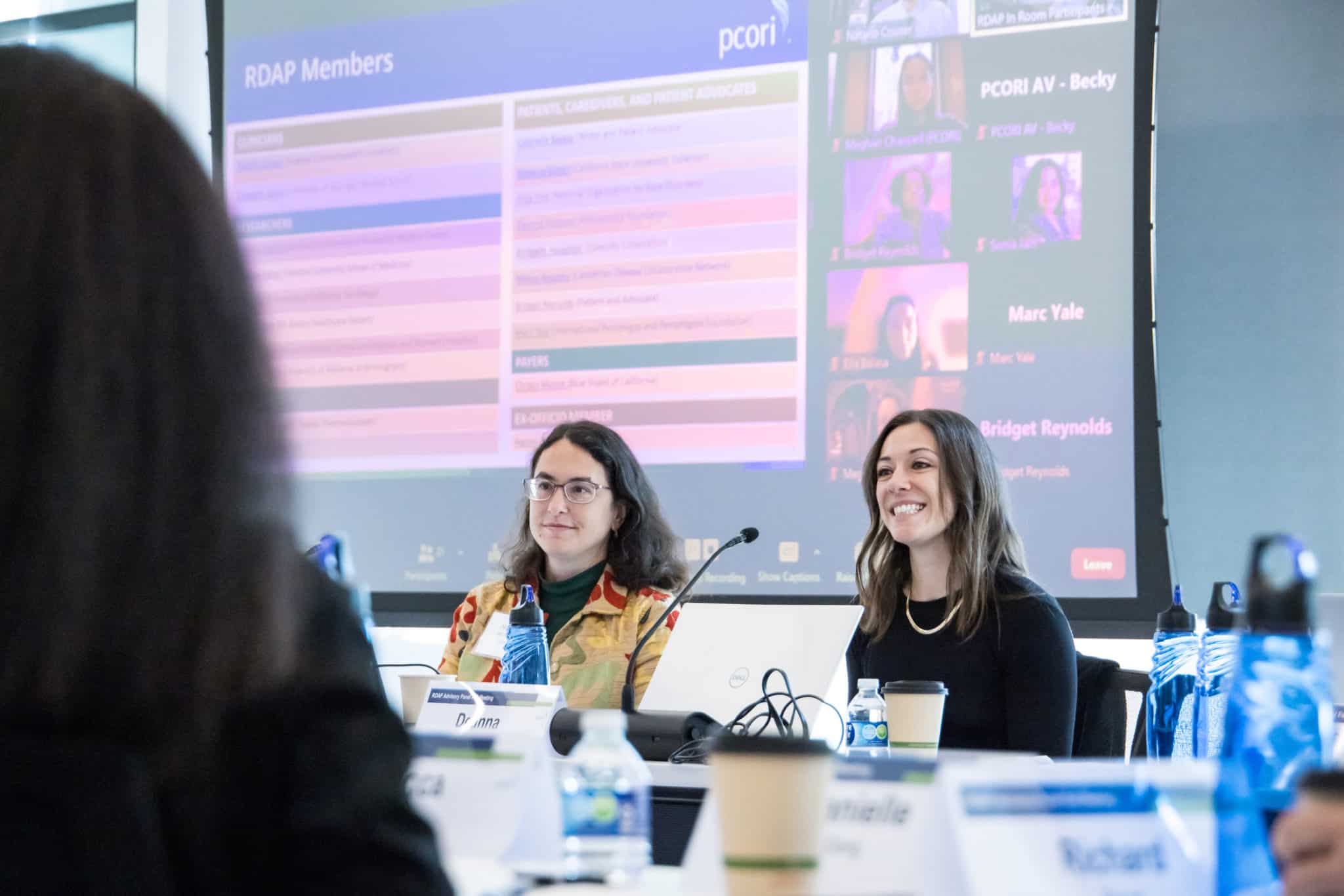 For the last two years, I've had the honor of serving on the PCORI Rare Disease Advisory Panel (RDAP). The RDAP is one of two congressionally mandated advisory panels; the role of the panel is to advise and provide recommendations to PCORI's Board of Governors, Methodology Committee, and staff. After serving for two years, I was thrilled for the appointment as Co-Chair of the panel, and wanted to use this opportunity to champion the unique challenges that exist within the rare cancer journey, with three histiocytic disorders having cancer classification.
In October, PCORI held both its Annual Meeting as well as the RDAP Fall Meeting. I attended both, with the goal of hearing the crosscutting challenges for drug development, patient experience, access to resources and care, and issues surrounding diversity, equity/equality, inclusion, and accessibility (DEIA).
General Takeaways from both PCORI meetings
Their focus on Patient Engagement was impressive as was the discussion on how progress in healthcare happens at a patient rate – there is hope in doing work slowly and intentionally so that the result, when it's ready to go, can have a vast, immediate impact!
Patients should be seen as partners.
Engagement makes research more feasible and impacts design.
There was robust conversation on Social Determinants of Health (SDOH). There are organizations and departments within the government aimed at helping to make improvements in the care of and lives of patients. There is an SDOH database which connects to the conversation about equity in the healthcare system.
I also appreciated the acknowledgement of the language barrier in research – often, publications are a "word salad" – it can even be confusing for people to engage as patient advocates because the language is very different from lay terminology.
PCORI held a Rare Disease session, highlighting PCOR and CER research that was recently funded and reaffirming their commitment to making rare disease a priority!
RDAP Topics Discussed
At the RDAP meeting, we discussed the Rare Disease Framework that the panel helped advise PCORI staff on in the spring, along with our priorities for rare disease research. Some of the priorities that were shared included:
Heterogeneity in research – there is diversity even within the rare disease; medications are developed for people with a specific type of a rare disease, but it may not tackle all genetic variants or presentations of the disease.
Drug repurposing and new technologies for treatment. PCORI is well situated to develop or already has certain tools that would be beneficial to understand whether there is effectiveness to some of those therapies.
Consideration for central repositories of data and collaboration across institutions
Newborn screening challenges.
Diagnostic odyssey and delay, and the need to support patients without a diagnosis.
Patient-Family experience, from socioeconomic to mental health implications, caregiver and sibling burden, accessibility, fertility, family planning, telemedicine.
Hybrid options for clinical trials and the inclusion of diverse populations in studies and the importance of engaging patients-families in the clinical trial design.
Clinical Effectiveness Research Models
We also discussed areas that are cross cutting (are similar across all rare disease), which would be well positioned for CER projects to be funded. In these instances, projects could compare models that exist already for other conditions or quality of life measures for other conditions as a benchmark.
Symptom management – pain, fatigue, etc.
Look at a measure of change in management at the care center.
How to distinguish pain from distress, especially in those who are noncommunicative.
Caregiver and sibling burden/experience.
Academic progression – missed time from school.
Mental health impact, at specific points along the framework.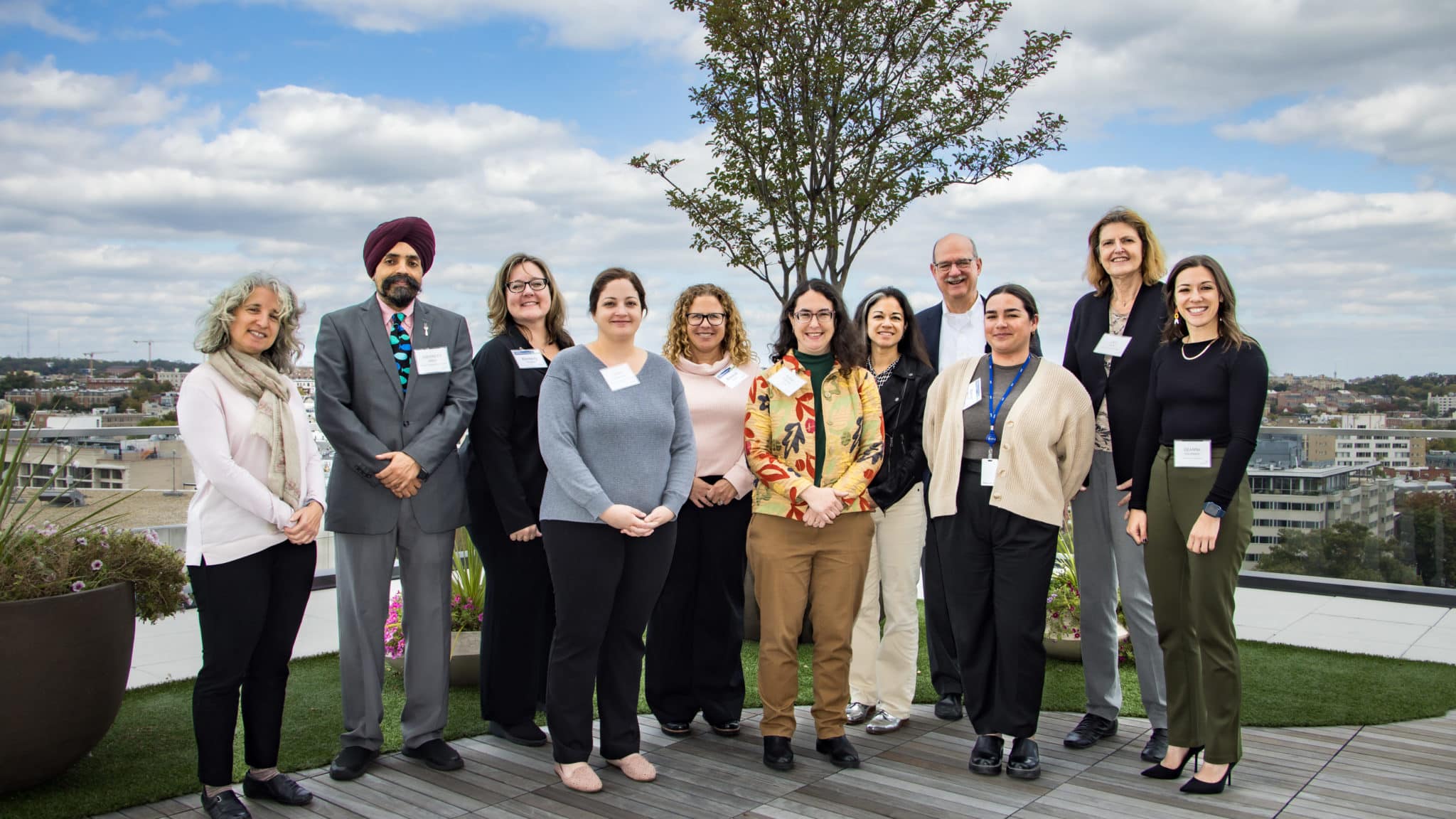 PCORI Moving Forward
Finally, some members of the PCORI staff presented their work on Organizational Learning Strategy and Workforce Development. It was wonderful to see a focus on how best to educate the health care provider workforce on patient centered outcomes, patient centered research, comparative effectiveness research, and how to continue to ensure a strong pipeline of investigators who focus on PCOR and CER for rare disease and beyond.
I look forward to sharing more updates and outcomes after the spring RDAP meeting and in the meantime, you can tune into the recordings of the various meetings on the RDAP website; these meetings are public and available for viewing by all.