2023 Applications - Now Closed | Program Will Reopen in Early Spring - 2024
The Histiocytosis Association is honored to provide an educational scholarship program for those impacted by histiocytic disorders in the United States.
The Histio Student Scholarship Program celebrates the many advances in research and medicine that are now making it possible for young adult Histio Warriors to step into that next phase of life and chase their dreams as college students.
Since its beginning, in 2019, the Histiocytosis Association has grown both the number of awarded scholarships as well as the dollar amount given. We hope to continue to increase the scholarships each year and expand into other areas of interest, such as medical and graduate students to inspire the next generation of researchers. If you would like to help us reach our goals and help see this program continue to thrive, we invite you to make a donation to our scholarship program here. If you prefer to mail a check, be sure to include "Histio Student Scholarship Program" on the memo line.
Have questions? Contact us at scholarships@histio.org.
There are (4) available scholarships for the 2023-2024 Histio Student Scholarship Program. 
(1)
Histio Warrior Scholarship
$2500+
*Made possible by Histio Hike Shenandoah
**Amount may increase based on proceeds of the Hike in May. $2500 is the minimum award amount.
(2)
Histio Warrior Scholarships
$1500 each
*Made possible by donations from the Histio Community
(1)
Family Member Scholarship
$1000
*Made possible by donations from the Histio Community
A United States student impacted by a histiocytic disorder. Student must be a Histio Warrior/patient, sibling, or child/grandchild of an adult patient.
Graduating high school senior pursuing an undergraduate degree at an accredited two-year or four-year US college, university or vocational school in the Fall of 2023 and Spring of 2024 -OR- current college student (of all ages) enrolled in good standing pursuing an undergraduate degree at an accredited two-year or four-year US college, university or vocational school in the Fall of 2023 and Spring of 2024 (scholarship award is split between the 2 semesters)
Pursuing an undergraduate degree (master's degree or doctorate degrees are not eligible at this time)
Full-time or part-time enrollment
Current U.S. citizen or legal resident
Proof of Permanent address in the United States (Proof = copy of driver's license or other government-issued ID showing address)
Minimum cumulative GPA of 3.0 from most recent high school or college transcripts
Submission Requirements
Completion of the digital application form
A short personal biography paragraph focusing on your academic and volunteer accomplishments, as well as your journey with histiocytosis
Completion of the essay question
A front-facing photo
Copy of transcripts/proof of GPA
Completion of a diagnosis verification form
Completion of the 2-part digital application described in the Application Process section below
There are (3) parts to the application process.

Part 1: Complete the online application form. Access it here.
The application form includes essay style written responses to the following in under 1,000 words:
Your Bio: Tell us about yourself, your future college and career ambitions, and describe your (or your family's) journey with histiocytosis.
Main Essay Topic: How will receiving this scholarship help you to: 1) strive to become a leader in your field of study; 2) utilize the skills you learn to help raise awareness about histio

and/or bring the patient voice into healthcare

; AND 3) make a positive difference in the world because of your education? Your essay should address ALL three of the points listed in this question.
Short Answer (less than 500 words): If you could say anything to the people who have provided support for this scholarship as well as the search for better treatments and a cure for histio, what would you say?
Part 2: Upload the required documentation to the

document portal

:
a good quality front-facing photo
proof of residency (most common: driver's license)
transcripts (proof of GPA)
diagnosis verification form, which can be downloaded here
Part 3: Upload the required Letter of Recommendation Form to the document portal.
All applicants must complete both parts of the application process as described above. Confirmation of application will be provided by email upon receipt of both parts of the application. All applications must be received digitally. Applications will be reviewed by a committee at the Histiocytosis Association. Applicants will be notified of the decision approximately 6-8 weeks after the application deadline via email.
A special announcement featuring information about the recipients will be released publicly by the Histiocytosis Association. By applying for the scholarship program, applicants grant the Histiocytosis Association full and complete rights to all submitted content to use in full, part or as a derivative of the original. Current paid employees of the Histiocytosis Association and their families are not eligible.
Awarded scholarships will be split between the Fall and Spring semesters for the upcoming academic year and will be disbursed directly to the college/university upon verification of enrollment.
Get to know our previous scholarship awardees and their histio stories.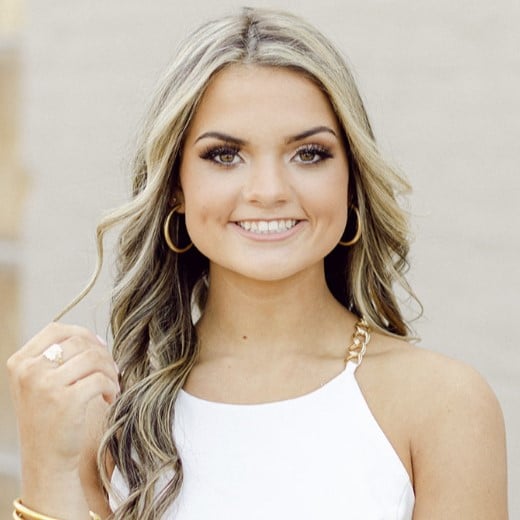 Maggie Kate Cummings
$4,200 Histio Warrior Scholarship, made possible by Histio Hike Shenandoah
Freshman @ Mississippi State University
Major: Biomedical Engineering
Maggie Kate was diagnosed with LCH at the 7 months of age. Over 200 lesions were found in her bones and there was lymph involvement. She was treated on LCH III protocol, however relapsed several times over the next two years. She was also diagnosed with Systemic Juvenile Idiopathic Arthritis at the age of nine, a pars defect in her spine that led to spondylolisthesis at the age of 13, and recently suffered bilateral hearing loss attributed to the bone damage from her LCH.
Maggie Kate's experience allowed her to have the resilience to continue fighting whatever is put before her and impacted her desire to work in the medical field, specifically as a pediatric oncologist at St. Jude Children's Research Hospital. She wishes to use her experiences with childhood medical adversity to encourage others while contributing to the search for a cure for LCH, as well as other cancers and life-threatening diseases, through research.
"Every patient, whether their illness is common or uncommon, is worth the effort and attention to find answers to their medical issues.  This experience motivated me to become a keen problem-solver in my academic studies, while inspiring my future career goals of treating complicated childhood diseases."
---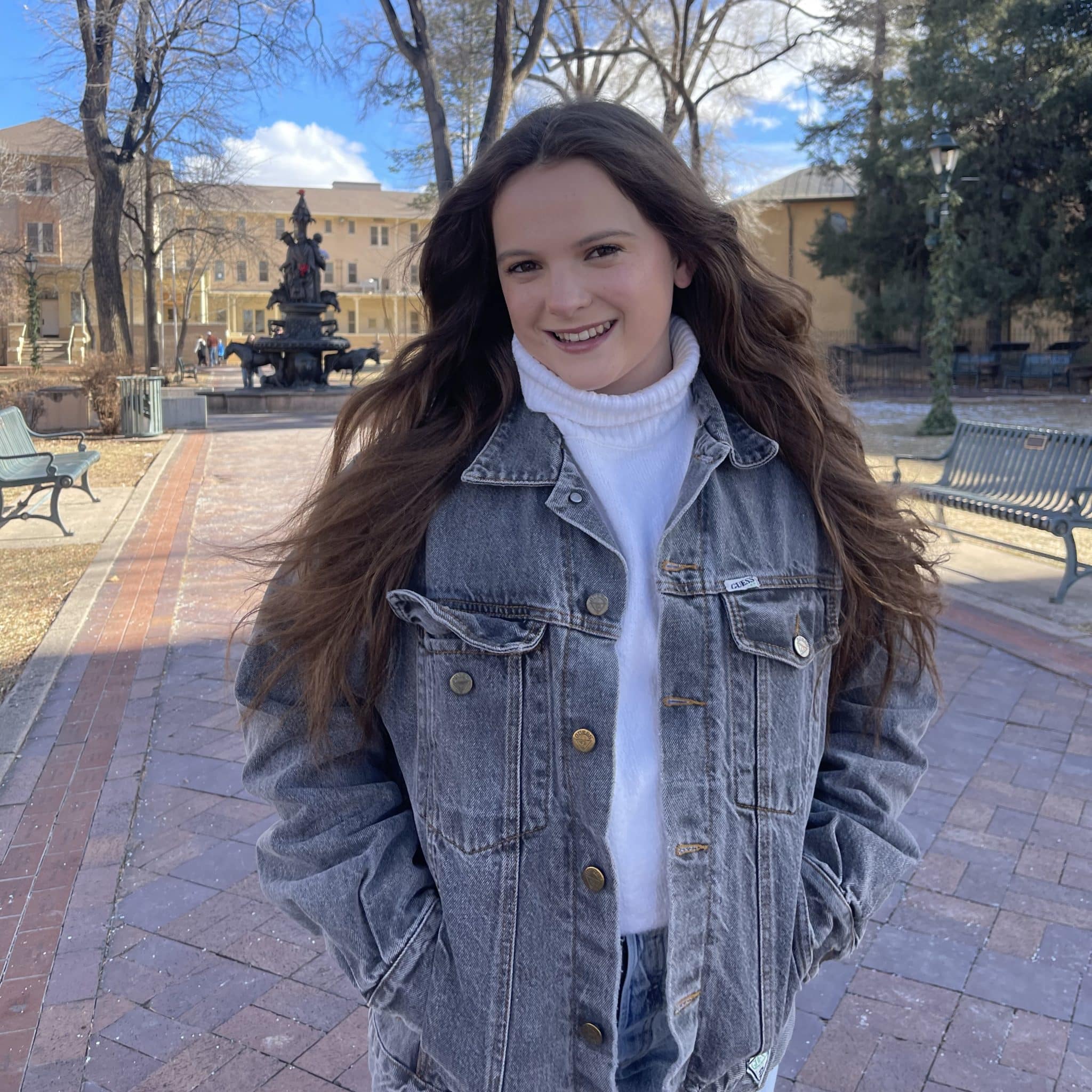 Grace Steffen
$1,500 Histio Warrior Scholarship
Sophomore @ Stern
Major: Business Marketing
Grace's histiocytosis journey started just minutes after she was born and she remained in the hospital for the first few weeks of her life, to undergo chemotherapy of Langerhans cell histiocytosis (LCH), which would eventually be successful. While she doesn't remember these events of her early life, she has reminders by way of scars all over her body from skin lesions and the lasting impact of the treatment and the histiocytosis, which means that she has several medications that she will take for the rest of her life.
Currently working for a grief center, Grace has a passion for sharing through social media and is excited to continue to study business marketing, with the knowledge of the impact that marketing and social channels can have for histio. Grace plans to lean on the network she develops in her career and understanding of global business to raise awareness for histiocytosis broadly and help support efforts of the Association and histio community. 
"All of this ... serves as constant reminders of what I have been through and show me how valuable life is. I've always been determined not to waste this chance at life. This mindset has prompted me to try things I was scared to do."
---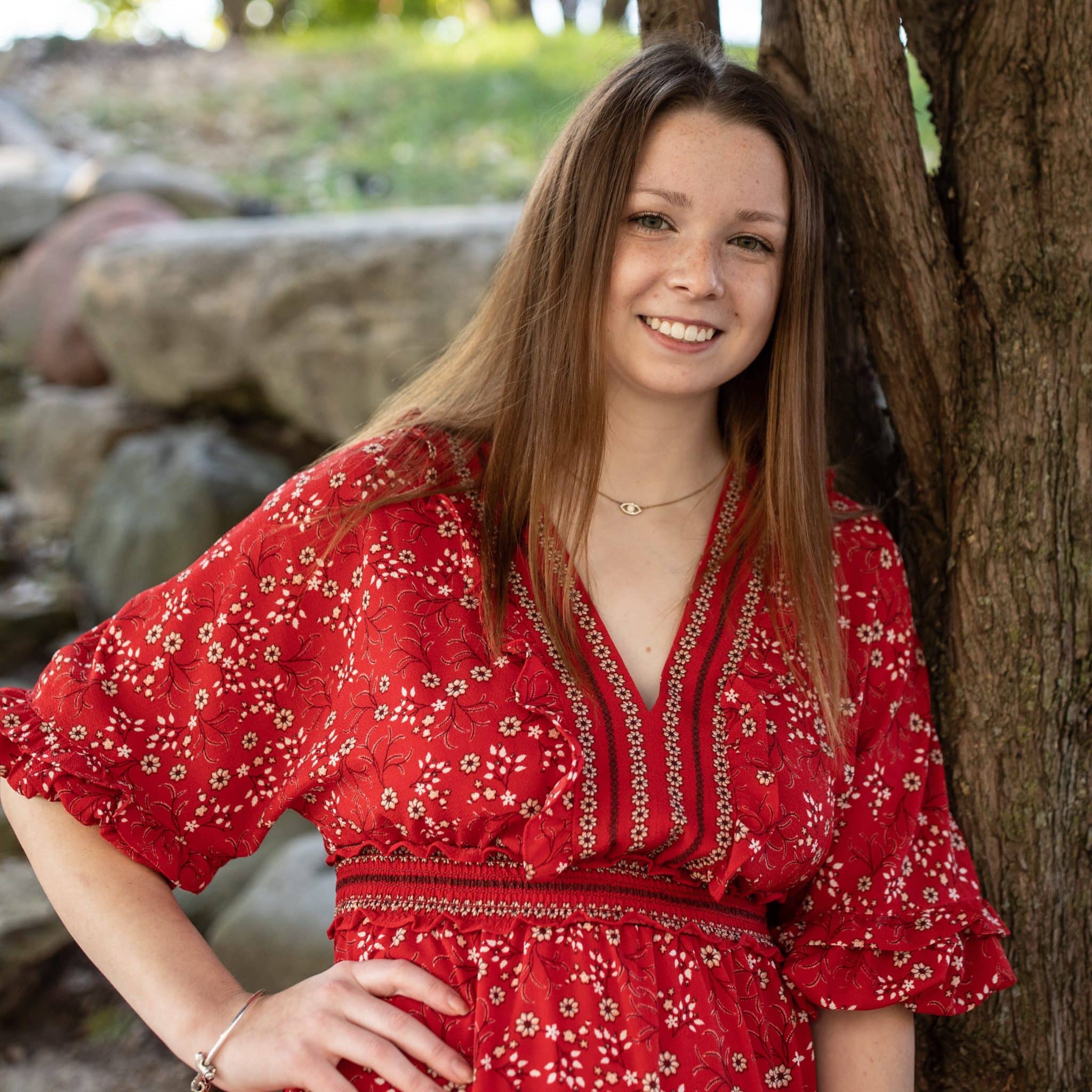 Kayla Kliminski
$1,500 Histio Warrior Scholarship
Sophomore @ Madison Technical College
Major: Nursing
At the age of 17, Kayla began to feel ill; she thought it was a simple cold however it progressively became worse to the point where she sought emergency care. At the time, Kayla was graduating high school and preparing for college, while also working at a daycare and memory care facility. Instead of heading into her freshman year, Kayla was diagnosed with hemophagocytic lymphohistiocytosis (HLH) and was admitted to the hospital for treatment. After a difficult journey, Kayla was finally able to return home with no active disease. While she still has to manage concerns related to HLH, she is eager to continue to pursue her passion for nursing.
Her journey led Kayla to her passion and specialty: hematology/ oncology. When she receives her registered nursing license, she plans to apply for a position on a pediatric hematology/ oncology floor where she can support patients with histio diseases and other rare and life-threatening conditions. As a nurse, Kayla strives to advocate for patients, provide the best care possible, and stand as a leader for the patients she will work with. By being a leader at work, she is confident she will inspire other nurses, in turn benefiting their patients. 
"Nurses play a huge role in patient care. Nurses are the people who see their patients the most, talk with them the most, and care for them the most. In many ways, I believe nurses are the leaders of a patient's team." 
Kayla is expecting to start her nursing program in the fall of 2023. She intends to use her histio journey and life journey to help as many people as possible along the way!
---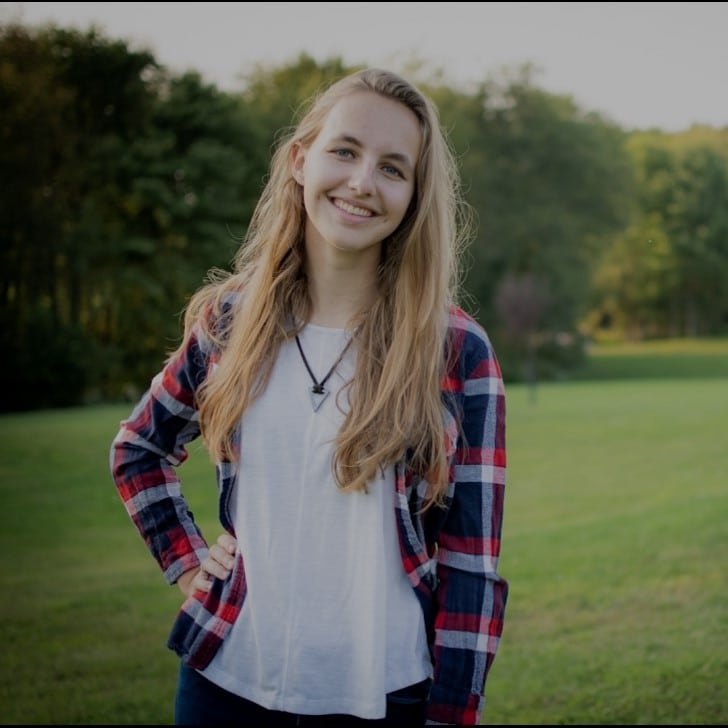 Kaylen Lindenberg
$1,000 Histio Family Member Scholarship
Freshman @ Slippery Rock University
Major: Psychology
One of Kaylen's earliest memories is walking to the hospital the day her sister was born. Shortly after her birth, Kaylen's sister became very sick and was diagnosed with hemophagocytic lymphohistiocytosis (HLH). After a long journey, a bone marrow transplant, and several years of waiting to see how her body responded to the new blood cells, Kaylen's sister was completely free of her HLH. 
"While my sister's diagnoses at such a young age was heartbreaking for my family, her recovery has sparked inspiration for many people. I hope her story will continue to give hope to families who have been affected by this ugly disease for year to come."
Kaylen loves to challenge herself to be the best she can be. She is an honors student and took several AP classes as well in high school. She graduated at the top of her class and was involved in many activities, mostly relating to the arts. As she begins college and pursues Psychology, her goal is to help people who have rare and life-threatening conditions/diseases (such as HLH) manage through while maintaining a healthy mindset. She hopes that with the support of friends, family, and the Histiocytosis Association, she will be able to make a difference in the lives of those with HLH and beyond.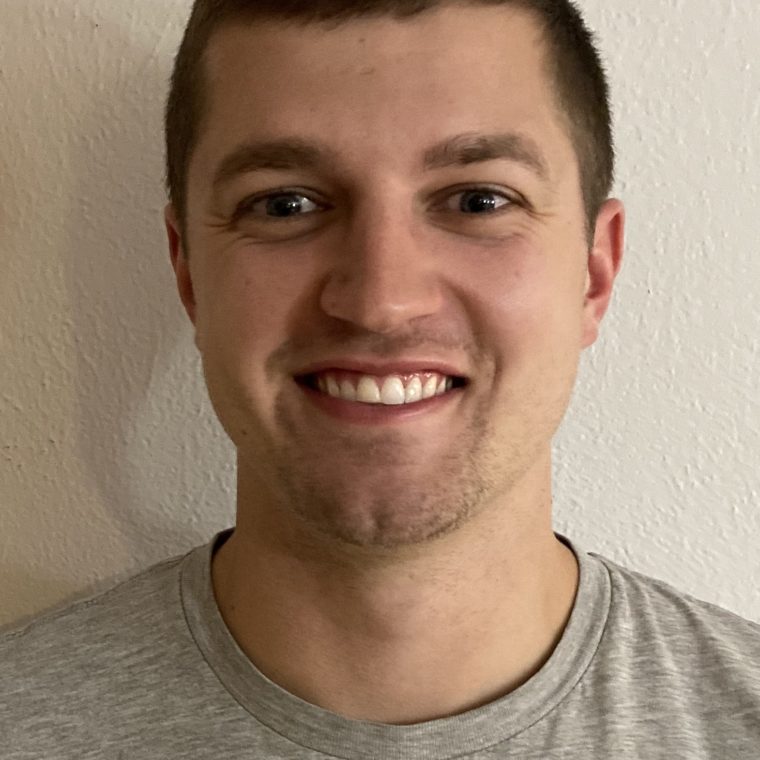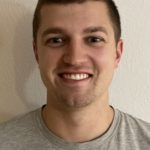 Jeremiah Hubing
$5,058 Histio Warrior Scholarship, made possible by Histio Hike Shenandoah
Senior @ University of Wisconsin-Madison
Major: Nursing
Jeremiah was diagnosed with LCH at the age of eight. Its effect on his body included holes in his bones, most notably in his spine. He underwent six months of out-patient chemotherapy before the disease was declared inactive, however one year later, the bone lesions returned, requiring an additional six months of inpatient chemotherapy. November 2022 will mark fifteen years disease-free.
Jeremiah's experience growing up meant trips in and out of the hospital, avoiding typical activities that his peers were engaged in out of fear of injury or far worse, and the unknown furture weighed heavy on him. Jeremiah found that he learned a tremendous amount from having childhood cancer and inspired him to pursue a career in the medical field. 
"I have grown to appreciate the little things in life and not get hung up on the details and small mishaps of any given day. More importantly, this experience provoked a deeper reflection on my actions and decisions. Surviving cancer has provided me with something that people may go their entire lives without finding–a purpose. That purpose is to give back to the profession, people, and fellow patients that kept me alive. An overwhelming sense of duty to others drives me as I have an opportunity that many people do not–to help others, as they once did for me."
---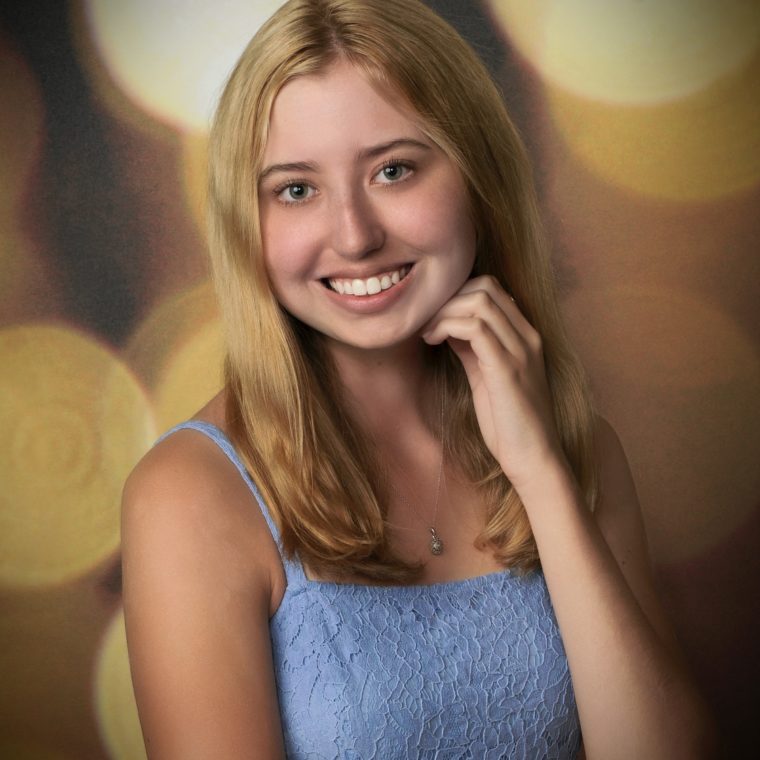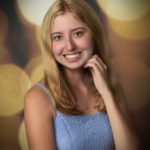 Iliana Close 
$1,500 Histio Warrior Scholarship
Freshman @ Stanford University
Major: Human Biology
Iliana's histiocytosis journey started at eight years' of age, when a pituitary tumor led to the diagnosis of LCH and Diabetes Insipidus. For over a year, she endured skull resection, chemotherapy, and regular monitoring which she still has today in the event residual cerebellar lesions appear.
During that time, her passion for research and rare disease began, and she started presenting her research at STEM fairs in school. In 10th grade, she won Grand Prize and was named a Regeneron International Science and Engineering Fair (ISEF) finalist. In 2021, she I researched and published a paper on environmental triggers for LCH under the mentorship of Dr. Henter.
"I am fascinated by the complex inner workings of the human body, especially how our biological machinery creates an inflammatory response to disease and how one can detect the tell-tale signs of disease on medical scans. I am planning to major in Human Biology at Stanford University where I hope to one day pioneer a revolution in the diagnostic tools available to doctors in order to improve accuracy and reduce the stressful period of awaiting a diagnosis."
In addition to her passion for research and career aspirations to develop diagnostic tools to improve global health, Iliana is a competitive horseback rider, runs her own nonprofit charity for human and animal rights, and is a pianist and trombone player.
---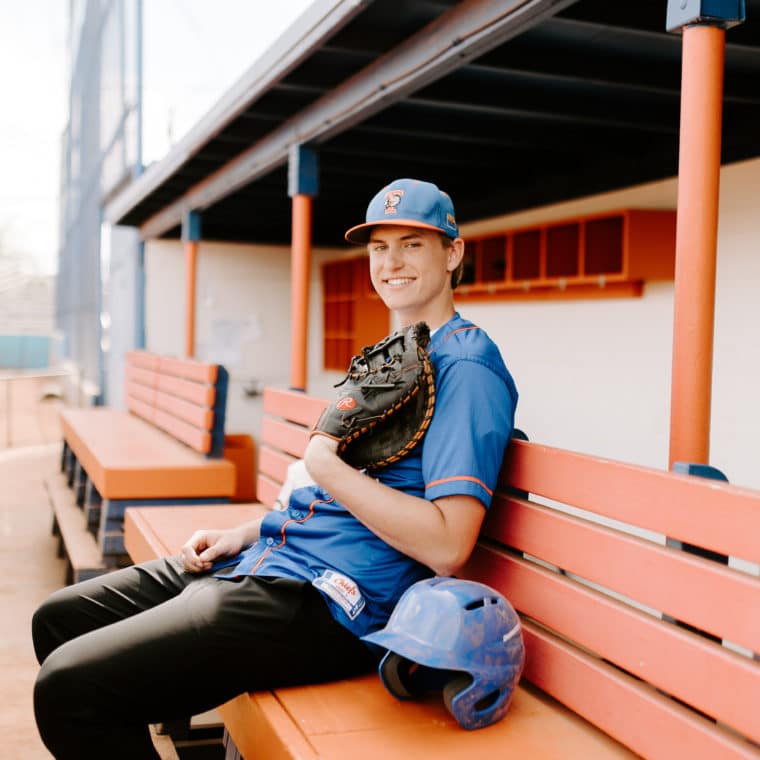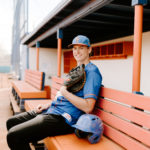 Cade Hoiby
$1,500 Histio Warrior Scholarship
Freshman @ Barrett, The Honor's College at Arizona State University
Major: Business Data Analytics
At the age of three, Cade was diagnosed with LCH with central nervous system III involvement, which led to over 15-months of chemotherapy and monitoring. As he grew older, the concern of the unknown and the possible late effects including delayed growth, vision challenges, and developmental challenges had Cade wondering if he would be able to pursue his passion for sports; however with the support of his parents, his own perserverence, and physical/occupational therapy, Cade found motivation to continue to follow his dreams of playing baseball.
At 17, Cade is now Varsity Baseball Captain and starting First Baseman with highest batting percentage. He is in Honors and AP programs at his High School and is active with a boys team charity working with various philanthropies around the Phoenix, AZ area. He is also an upright bass player. Across all of his activities, Cade raises awareness for histiocytosis and participates in fundraisers. 
Cade is inspired to use his career aspirations to learn new leadership skills across public, private, and nonprofit sectors in our society to help solve problems within our healthcare system. He also wants to study abroad to learn about other healthcare challenges and how he may be able to help. "If you don't have your health, you don't have anything. As an LCH Histo Warrior, I have a personal look into the healthcare system, medical care, financial, and social impacts that one's health can have on their future success." Cade is confident that by starting small and dreaming big, change truly can happen!
"Because of my amazing care and support from family, friends, organizations like Histiocytosis Association and the amazing medical team at Phoenix Children's Hospital I have been given another chance to be up to bat and I plan on hitting the ball out of the park."
---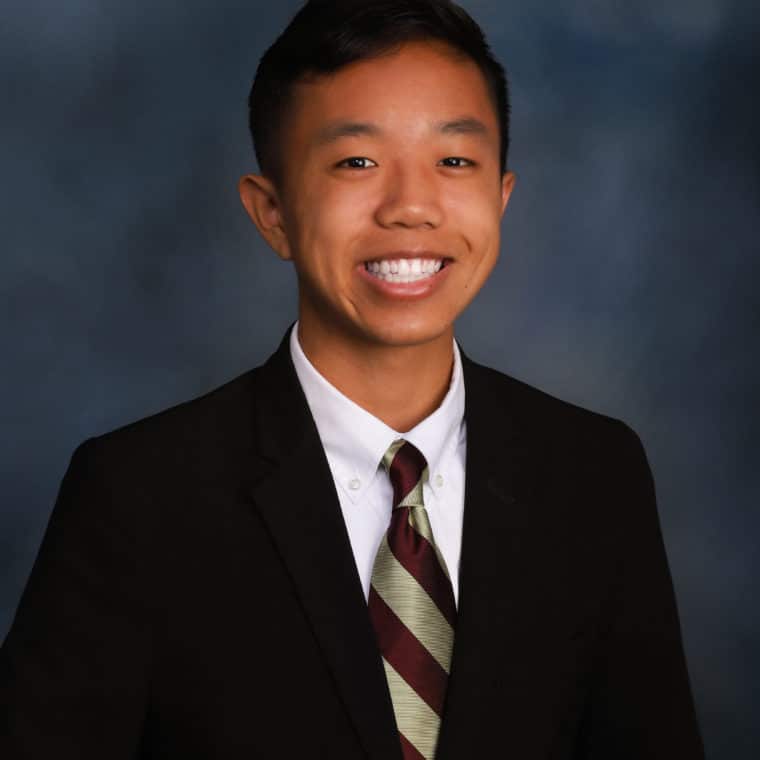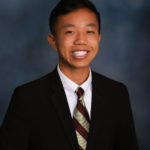 Ethan Chuang
$1,000 Histio Family Member Scholarship
Freshman @ Brown University
Major: Applied Mathematics and Economics
Ethan Chaung is the brother of a Histio Warrior. His younger brother, Jonah, was diagnosed wtih HLH over ten years ago, and through the experience helped his brother overcome the disease by being his bone marrow donor. Ethan's understanding of how helping others can be healing and his passion for medicine, medical literacy, and advocating for others has grown over the years.
Upon graduating from high school, Ethan plans to attend Brown University to study Applied Mathematics and Economics, and then to pursue medicine, combining his aptitude in science with a deep desire to intimately help people improve their health.  Ethan shared that he knows firsthand the healing power of physicians, and wants to "pay it forward and be that priceless source of hope to desperate patients." He has been told he is a hero to his brother Jonah, and to this Ethan responds; "I have come to realize that heroism is a journey taken in small but impactful steps. I see heroism in my parents and other healthcare workers who diligently commit their time to save people suffering from COVID-19. I also see other heroes in those tireless innovators of technology to improve our lives, like mRNA vaccine scientists or the creators of Zoom. I was only in the right place at the right time. Over the years, these feelings have fueled my desire to bridge the divide between who I am as a person and being "a true hero."
Ethan looks forward to being able to make a difference in the lives of patients and to continue raising awareness for histiocytosis and HLH.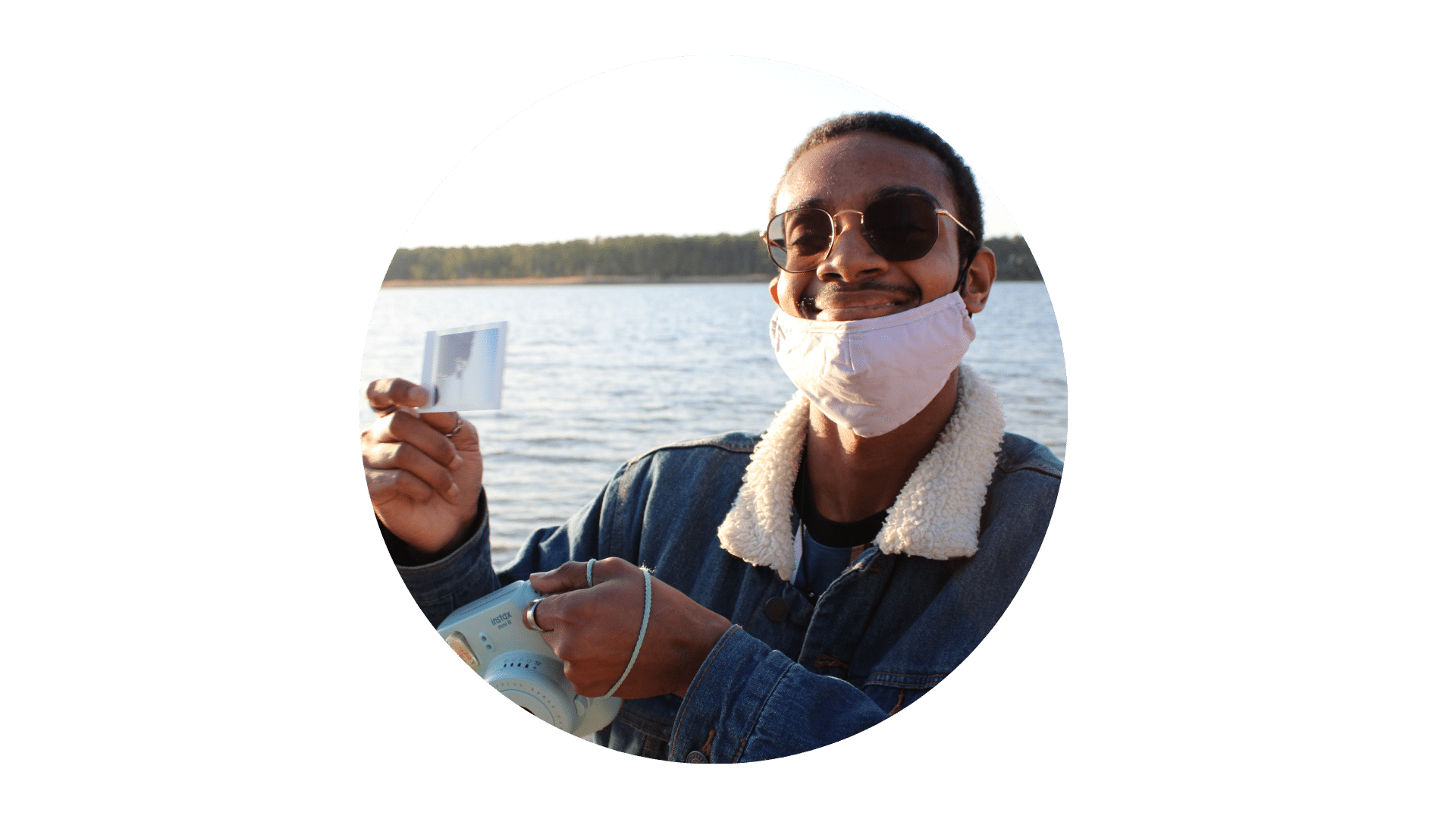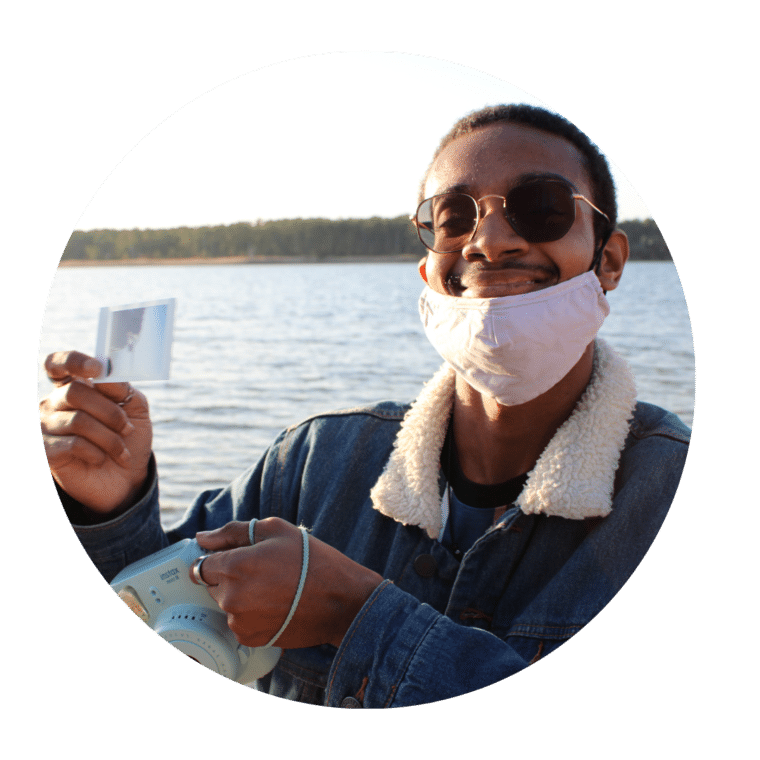 Nathanael Milam II
$5,230 Histio Warrior Scholarship in honor of Eleanor Combs, made possible by Histio Hike Shenandoah
Senior @ University of Maryland Global Campus
Major: Nursing
Nathanael is well on his way to reaching his dream to share his journey, knowledge, and experience with others as he pursues a degree in nursing. From the age of seven, Nathanael managed consistent abdominal pain and was diagnosed with Crohn's disease, which he managed for an additional 13 years. At the age of 19, he was admitted to the intensive care unit after a procedure led to septic shock  and organ failure; it was during testing that a diagnosis of HLH was made. 
Nathanael endured chemotherapy and a bone marrow transplant, followed by an extensive recovery process. Through the experience, he educated himself on HLH and on the field of medicine in order to gain knowledge, strength, and witnessed the compassion those who were supporting his journey had, ultimately inspiring his passion for the medical field. 
"I no longer "sweat the small stuff" because I always know there is nothing I can go through day to day that would ever be as bad as what I have already overcome. I know that these experiences will make me a caring, compassionate, and attentive nurse. I plan to inspire others to never give up and keep fighting for their dreams no matter the obstacles they may face along the way."
---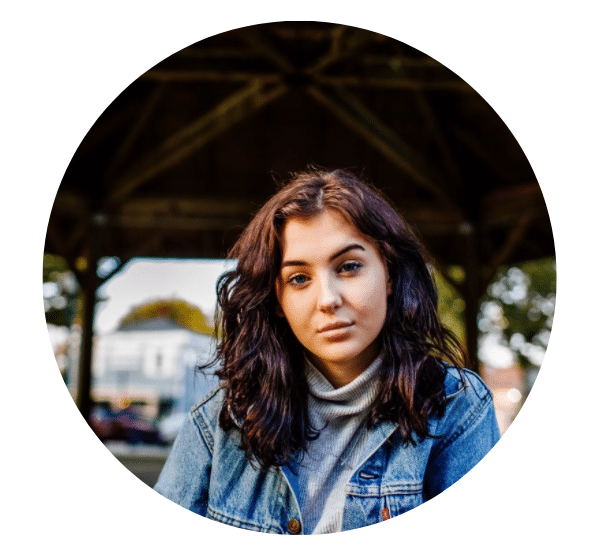 Sarah Cattell 
$1,500 Histio Warrior Scholarship
Sophmore @ Grand Valley State University
Major: Marketing
Sarah Grace has always loved music; at seven years old, she picked up a guitar and never looked back. Growing up, Sarah wrote her own music and participated in choir and musicals - until everything came to a halt in 2017. After several visits to the emergency room, Sarah was diagnosed with primary HLH with a XIAP-2 deficiency, caused by a genetic mutation. She was one of three girls in the world known to have systemic symptoms of XIAP-2 deficiency. Her medical journey has continued for the last four years, however the challenges she faced have helped her to learn how to push to overcome, perservere, and to be an advocate for herself and others. 
"Instead of viewing my disorder as a setback, I use it as motivation to never give up. It has given me a much deeper appreciation for life and those around me. I also turned to music. I began to write music again and would funnel all of my emotions into songs. I used music as an escape." Sarah Grace is eager to share her music and her story with others, and was recently accepted into the Music Minor Program at Grant Valley State University where she will be studying music along with Marketing, Business, and Public Relations. 
Her goal is to host benefit concert bone marrow drives, raising money for research for histiocytosis and other life-threatening and rare conditions. "We are all rare. Maybe not the type of rare we dreamt of as a child, but the kind that pushes us to overcome some of the toughest challenges, ones we would never have expected. I want to continue to inspire those with rare diseases through music and help others the way music helped me, something which this scholarship will help me pursue."
---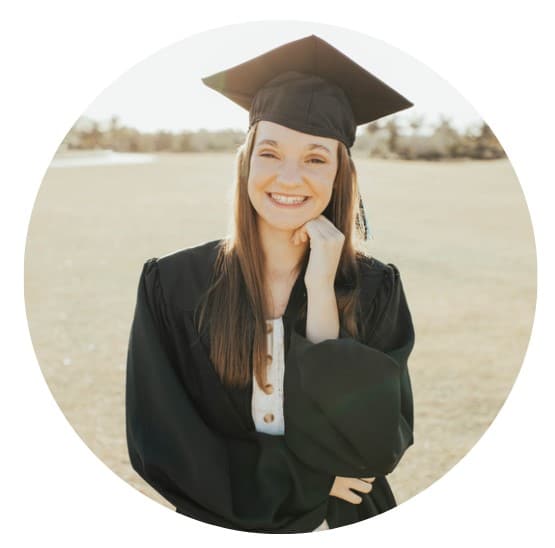 Grace Fields 
$1,500 Histio Warrior Scholarship
Freshman @ The University of Hartford
Major: Ballet Pedagogy and Business Administration
Grace and her twin sister Ella were both diagnosed with HLH at a very young age. They both received chemotherapy and bone marror transplants as part of the 2004 HLH Protocol. Heartbreakingly, Ella passed just over a year after diagnosis, and while Grace was soon able to return home, her life had been forever altered.  Not only mourning the loss of her sister, Grace also lost the majority of her basic motor skills due to the combined effects of her diagnosis and the treatment. Upon suggestion by her physician, 3-year old Grace turned to dance to regain her muscle strength. "Little did I know that the disorder that took my sister away from me and caused me so much pain could in return, open the door to my passion." 
Dance taught Grace to never give up, regardless of the challenges faced, and to not accept 'no' for an answer; she says she learned the true meaning of perserverance. Now, she wants to share what dance has given her with others, majoring in Ballet Pedagogy and Business Administration at the University of Hartford with a dream to open a studio for children with life-threatening illnesses and disabilities. She is already on her way, having opened a dance studio in 2020 and is involved in many leadership opportunities in her community. 
"From children with life-threatening illnesses to children with mental disabilities, I want to help them find a passion for dance in a safe environment, and through this, I also want to help advocate for research for histio."
---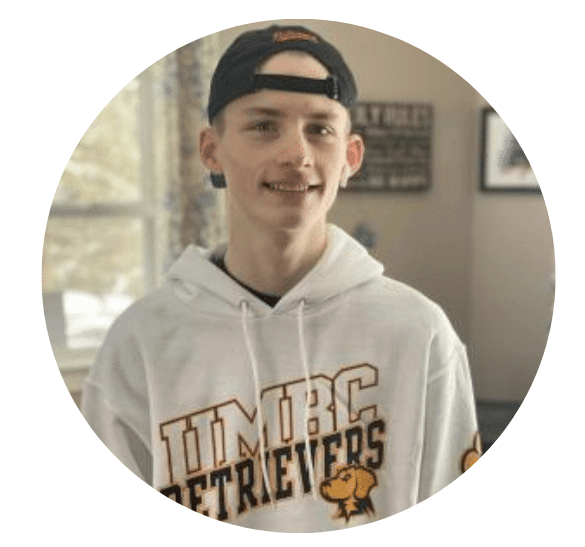 Brady Jenkins
$1,000 Histio Family Member Scholarship
Freshman @ University of Maryland, Baltimore County
Major: Chemistry Education
Brady Jenkins is the brother of a Histio Warrior. His older brother was diagnosed wtih LCH over ten years ago, and through the experience he learned the importance of family. Brady's relationship with his brother was strengthened by their shared experience with histiocytosis.
Upon graduating from high school, Brady plans to attend the University of Maryland to study Chemistry Education, driven by his desire to create a positive impact and knowing the role teachers play in children's lives.  Brady shared that he wants to be able to inspire the next generation to enjoy science, which he says is "a paramount objective to technological innovation in society, and there will always be a need for scientists, biologists, chemists, and the like. Helping to formulate curious minds not unlike what my teachers did for me is the most important reason why I want to become an educator, and all of my life experiences, including my experiences with Histio, will be invaluable lessons to pass on."
Brady looks forward to being able to make a difference in the world and to continue raising awareness for histiocytosis.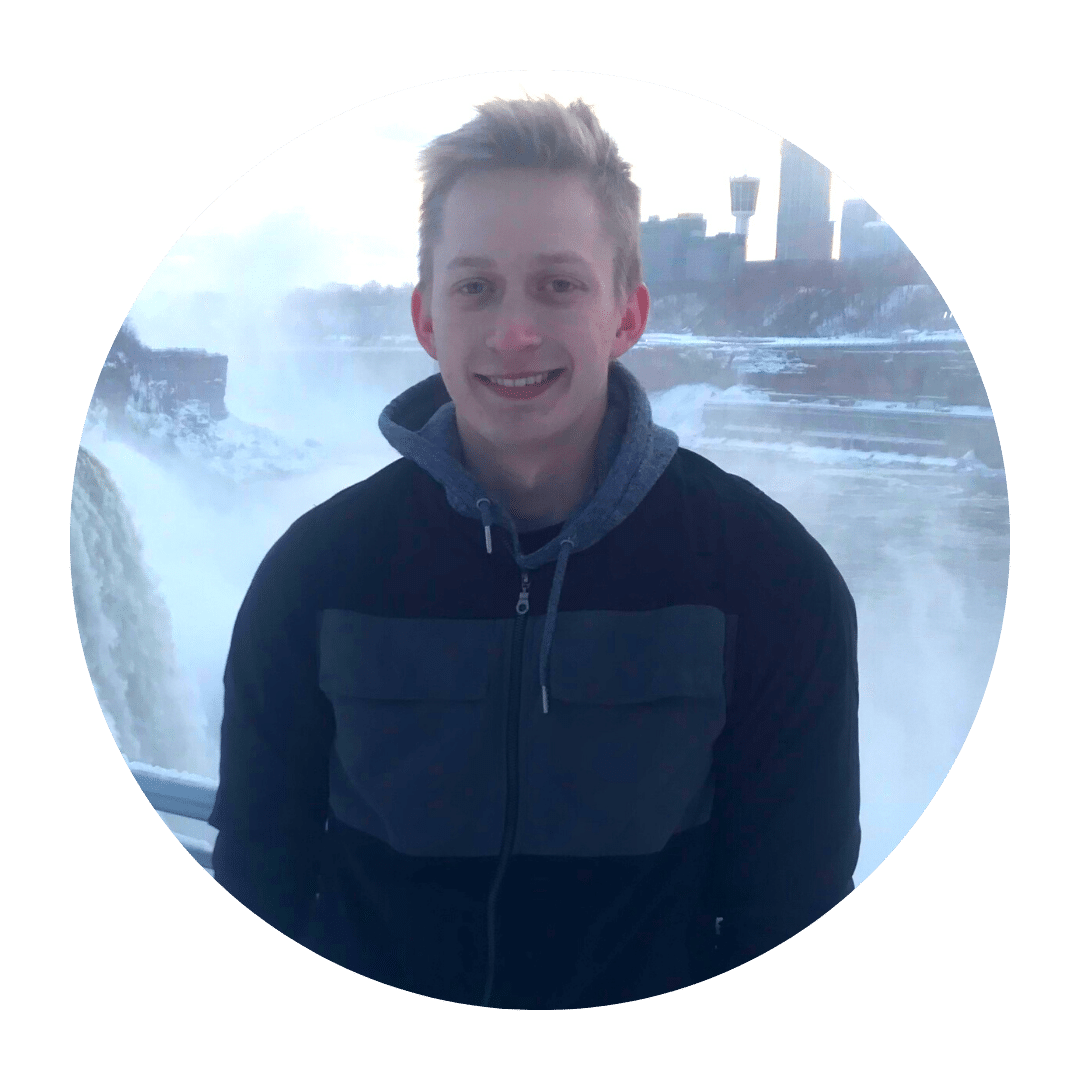 Joseph Raty
$4,625 Histio Warrior Scholarship in honor of Jeffrey Toughill, provided by Histio Hike Shenandoah
Senior @ Brigham Young University
Major: Neuroscience
Joseph is a Senior Neuroscience major at Brigham Young University and is preparing to apply to medical school during the upcoming year. He was diagnosed with LCH at the age of 14 after a biopsy of a lesion in his jaw, which led to the discovery of more lesions in his hips and shins. Joseph underwent a six-month course of chemotherapy and aside from one setback a year later, he has been well since.
Joseph applied for the scholarship program last year and chose to try again this year, reflecting on how much he had grown the previous year. As Joseph has gotten older, he's understanding more about how his journey with LCH is shaping his decisions in life.
He says, "As I was undergoing treatment, I was drawn to the character of the doctors and healthcare workers I interacted with. I admired their breadth of knowledge and calm optimism and felt their work was a cause worthy of my own devotion. In the last few years I've been guided by those feelings as I've begun to work towards becoming a physician myself. To those who have provided support for the search for better treatments and a cure for Histiocytosis, I just want to say that I can't wait to join you!"
---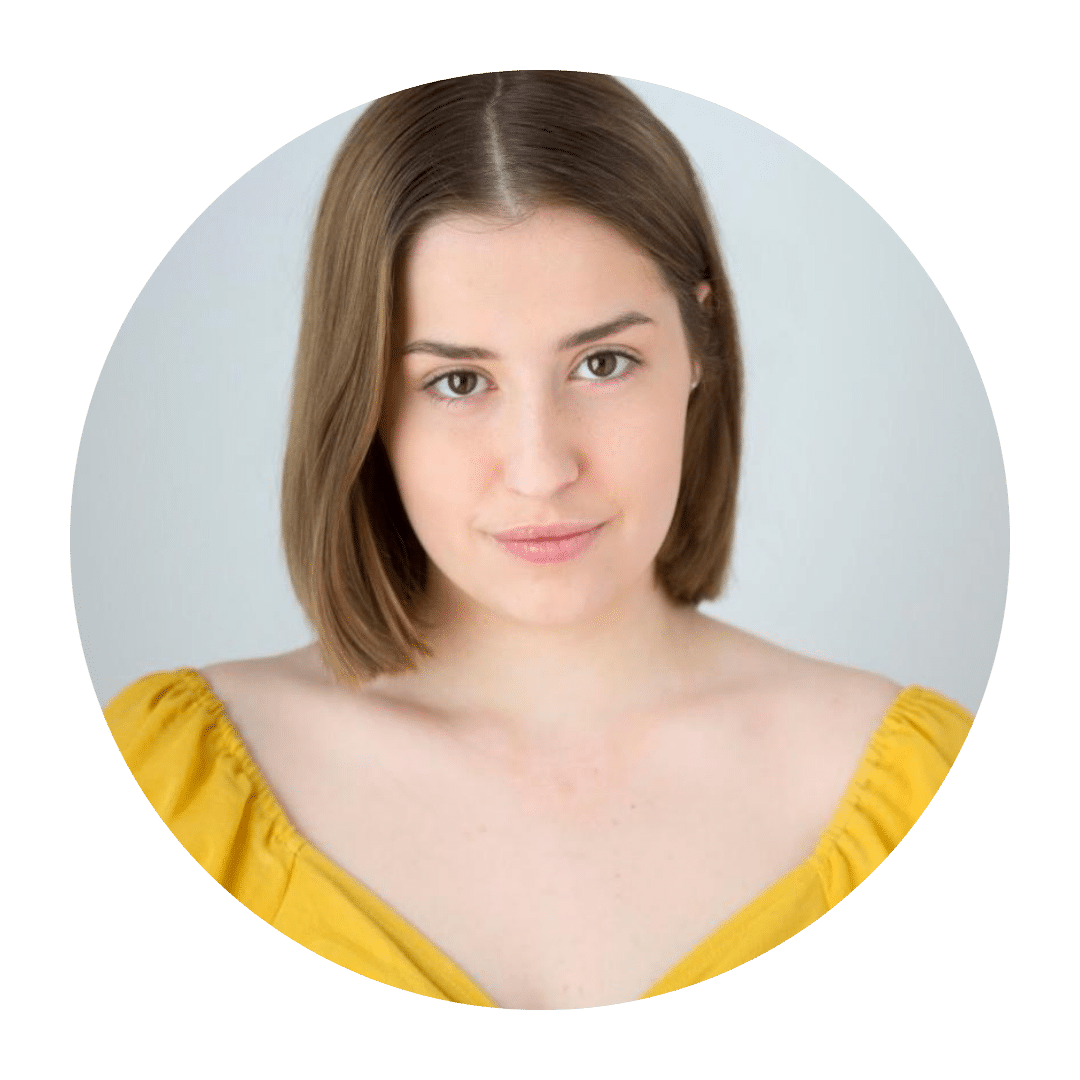 Charlotte Holland 
$1,000 Histio Warrior Scholarship
Freshman @ Belmount University
Major: Music Business
Charlotte graduated from Union County Academy for Performing Arts, majoring in dance. Her love of the arts and learning how to produce music with her dad have led her to pursue a degree in Music Business at Belmont University, where she'll be a freshman this year.
Charlotte was diagnosed with histiocytosis at 8 months old. She suffered from tumors, bone lesions, and pain as a child. Growing up, Charlotte soon realized she was different from the other kids and had to overcome the fear of how quickly her life could change from one little bump on her body and the threat of reoccurrence. She took this fear and turned it into a drive to make the most of life and chase her dreams. She attributes her success so far to her parents and grandmother who were constantly by her side. Although, she doesn't remember much about being sick at such a young age she recognizes how important her family's role was in making sure she understands histio and is prepared to take care of herself as an adult.
Charlotte knows she wants to be active in the music scene and is excited to figure out exactly which part of it she'll find her career in - whether that be producing music or becoming a tour manager traveling on the road.
---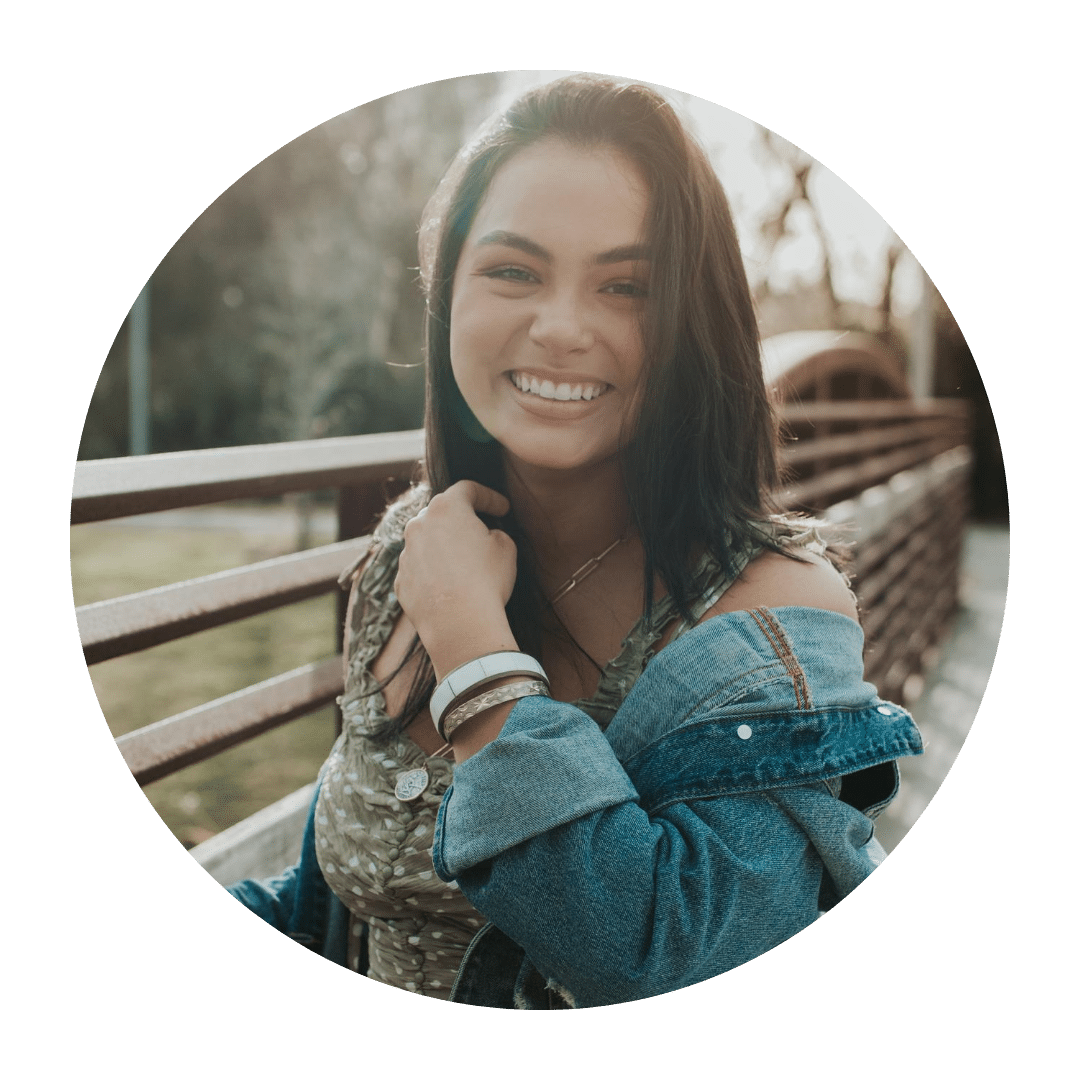 Christina Collings
$1,000 Histio Family Member Scholarship
Senior @ The University of Florida
Major: Biomedical Engineering
Christina Collings is the daughter of a Histio Warrior. Her mom was diagnosed with LCH when Christina was just seven years old. At age 10, Christina began facing her own health struggles when she was diagnosed with type 1 diabetes. Born and raised in New Jersey, Christina moved to Florida to live with her sister and family while attending school at The University of Florida studying biomedical engineering. Christina says her goal as a biomedical engineer is to one day contribute to a new device or technology to have the same impact on people as diabetic technologies have had on her and her family. Sadly, Christina's mom passed away in 2019 after a 12-year battle with LCH.
Being her mother's caregiver and living with her illness have helped her focus on her future career aspirations. Christina says, "One reason why I chose this major is to utilize modern technology to make the lives of people with disabilities more manageable and make them feel more normal in a world that may not fully comprehend their difficulties."
Christina looks forward to being able to make a difference in the world and honor her mom's memory by raising awareness for histiocytosis.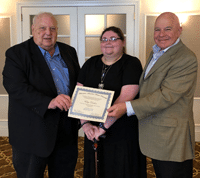 Kiley Sileikis
(HLH)
Kiley is a student at Northampton Community College studying Applied Psychology.  She was diagnosed with Hemophagocytic Lymphohistiocytosis in 2013, just before she turned 17 years old.  Her dream is to use her education and training in psychology to help others in need.  She is also an active volunteer with the Bushkill Volunteer Fire Company Auxiliary.
---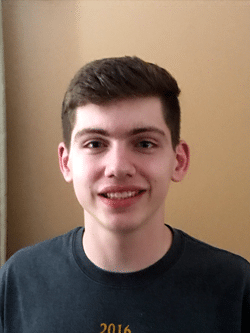 Casey Jenkins
(LCH/JXG)
Casey is planning to attend Liberty University in the Fall of 2019 studying a dual major of Policy and Politics as well as History. During high school, Casey was very active in student government, his church and several other activities.
He, along with his family, have hosted an annual event benefiting the Histiocytosis Association. "Casey's Bull Roast" has raised over $165,000 in 10 years.
After earning his undergraduate degree, Casey hopes to continue his studies by earning a Masters degree.
---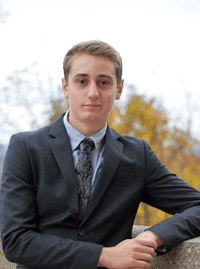 Nathan Montag
(LCH)
Nathan will be a freshman at the University of Wisconsin Madison in the Fall of 2019. He is looking forward to studying Special Education and eventually going on to earn a Masters in Secondary Education. His passion for Special Education developed through a series of extraordinary events through high school and he looks forward to making a difference in the lives of many in the future. 
Congratulations to all recipients past and present!
2023 Scholarship Recipients
2022 and Earlier scholarship recipients