A Flyers Histio Night Two Years in the Making
Slightly over a year ago, our former Communications Director started our first Histio Night at the Flyers in early 2022. Last week, we had the second annual Histio Night at the Flyers. This time with a wonderful after game meeting. Here to talk about it is our Strategic Communications Associate, Peter.
---
A chill in the air, white reflecting all the stadium lights, and a goofy orange monster. That can only mean one thing. Histio Night at the Flyers is back again!
Histio Night at the Flyers
On January 8th, we kicked off our Flyers event with a table on the concourse. Fortunately, we were at a table next to one of the "Hockey Foosball" tables. So, people looked at our table and asked questions before, after or even while playing a game.
Once the game got started, we headed into the arena to hold up our handmade signs to represent histio.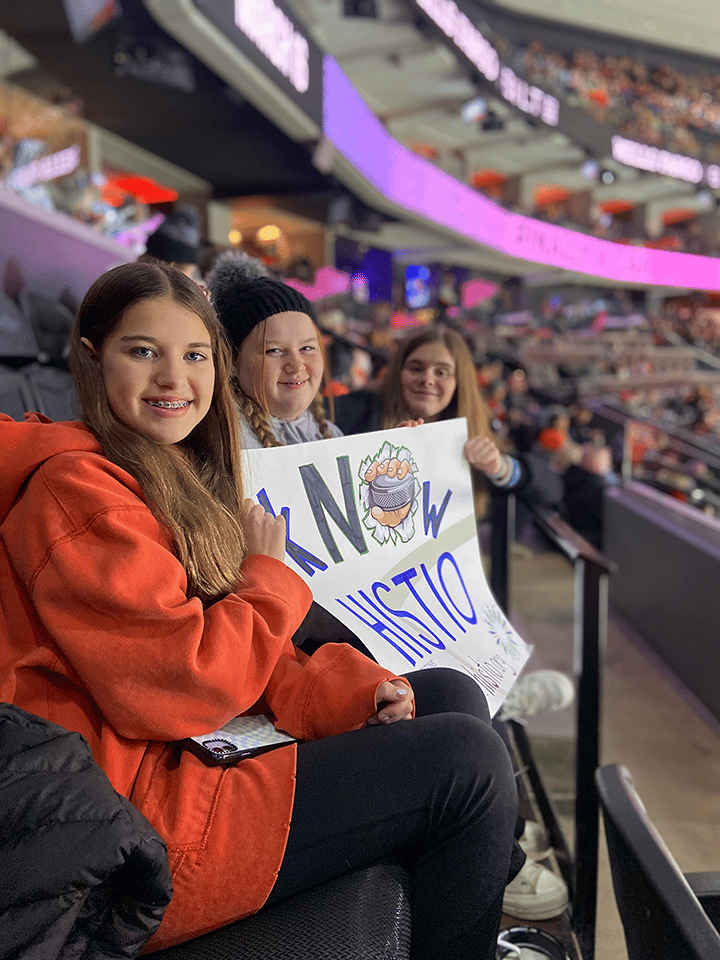 As the game went on, the energy was electric. Between the Flyers crowd and a fair number of the Toronto fans, the air was exciting, but not too crazy. It wasn't a rival team, so everything seemed in good fun.
Although we never got our signs up on the jumbotron, we did get a good amount of attention for our crowd in the stands. Including many fans from the local Pitman community (where our offices are located).
The interweaving of the city community of Philadelphia and that of our "hometown" of Pitman that really made the night for me.
It inspired us to find more ways to become involved with our local, and tri-state communities to raise awareness of our entire rare community. We want the rare of histio to be as small and well taken care of as possible. On the other hand, we want the aware to be as large as possible to help our histio warriors with information, support and camaraderie.
Two Years in the Making
Finally, at the end of the night, I got to experience first-hand a moment that was two years in the making. Carter Gettler, histio warrior with LCH, got to meet his hockey hero, fellow Carter and Flyers goalie, Carter Hart.
Two years earlier, in January 2021, Carter Gettler and his family were creating "Coco Strong" beaded bracelets to raise awareness for histio and funds for Carter's LCH treatment. He sent many to his favorite sports players to help raise more awareness. When his fellow Carter received his set of bracelets, he not only sent a signed Reverse Retro Jersey, but also a video of support, saying that Hart had his back.
Now, after a long walk down into the locker rooms of Wells Fargo Center, little Carter finally met Hart.
Carter was tired, at 10 O'clock it was a late night for a 7-year-old, So Hart did most of the talking. He told us how he's glad this meeting finally happened. How he wanted to meet with Carter during last season, but Covid restrictions from the team and arena still didn't allow for player and fan meet-ups. He told us about how he'd wear one of his "Coco Strong" bracelets during every game. Hart then told us how he stopped that practice after one shattered while he was blocking a slapshot. He now keeps them safely in his locker and his backpack.
They talked about little Carter's local hockey team and how that compared with seeing the Flyers in person. Then Hart invited him out to more games in the future and how he could get them tickets to attend.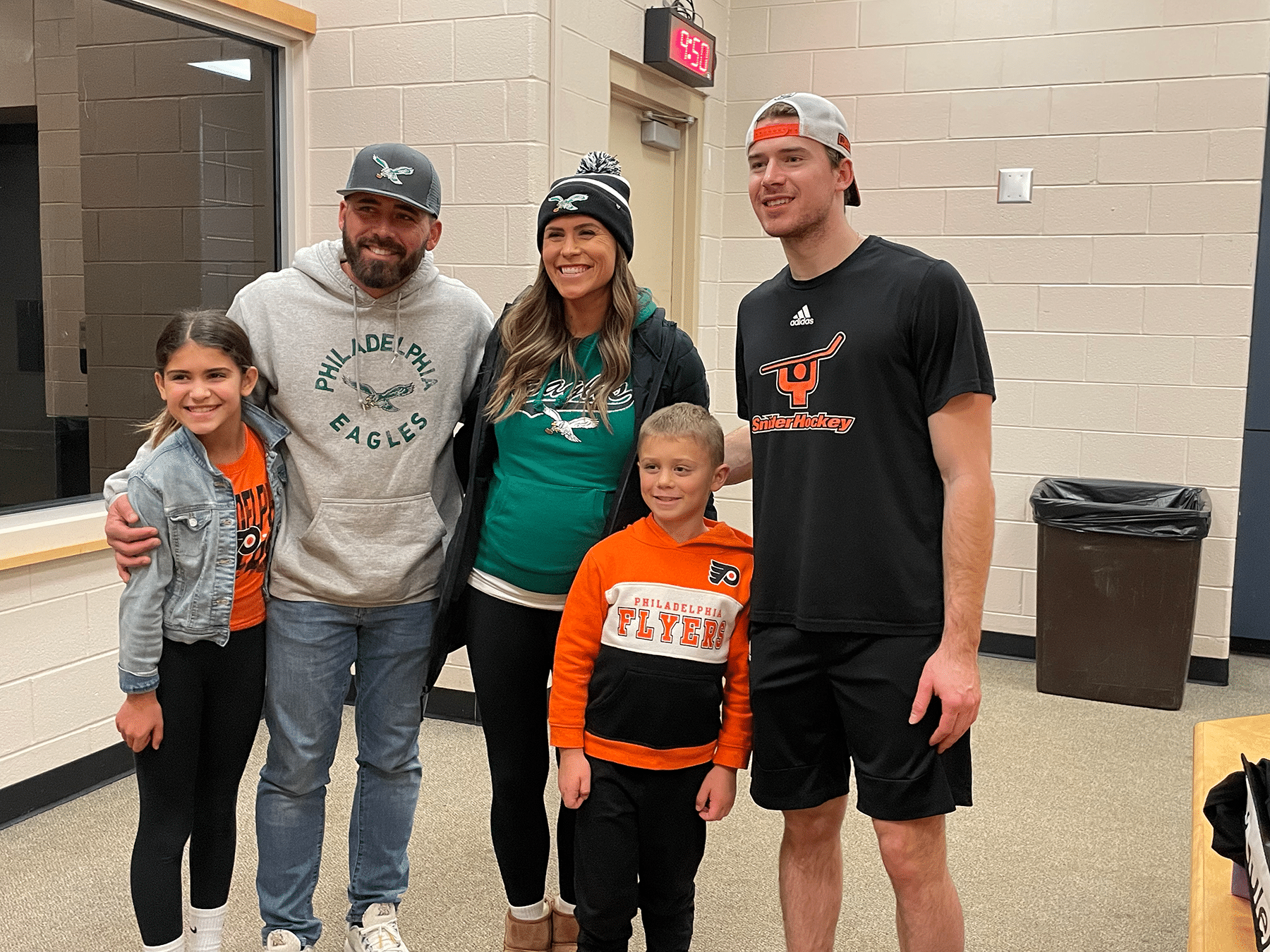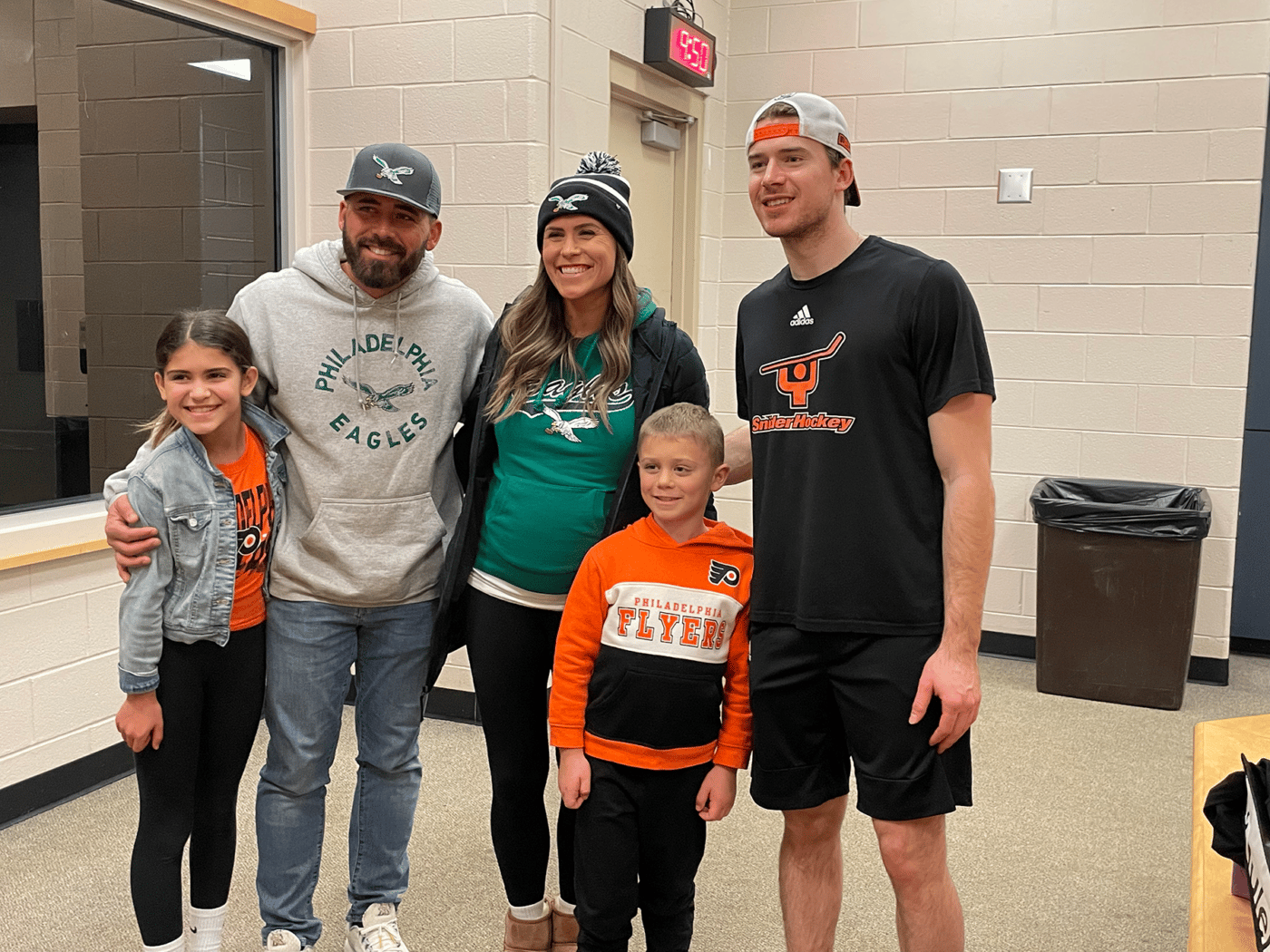 Carter's story even got coverage on the NBC10 news, because of their affiliation with the Flyers Arena.
Launching off Point
This event was a great way to kick off the year. It has further fueled my drive toward making "magic" happen for people in this community. This time it was sports and fandom. In the future it can be education, like our Histio Student Scholarship or research like our Histio Research Grant. Even just highlighting newly diagnosed patients to the community on our social media, blog and website, to open them up to the resources and community at their disposal.
A little can go a long way, and I want to take as much of our community on that long way as possible.
---
You can read more about Carter's story on this press release and his Instagram.